Double win for Multiplex as it rules across January tables
Contractor takes total of next seven rivals combined with awards from Dalian Wanda and Great Portland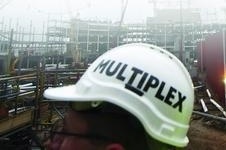 Multiplex led both contractor tables for the first month of 2017 after bagging two contracts worth a combined £918m ­– more than the sum total of the next seven contractors on the overall top 10 for the month.
The bulk of its January haul came from Chinese developer Dalian Wanda's One Nine Elms south London luxury twin towers...
THE CPA/BARBOUR ABI INDEX
The Index shows construction contract awards based on Barbour ABI research. It is adjusted for seasonal variation and includes monthly deflators to allow for price changes. The Index is benchmarked against the value of 100 in January 2010.
For index data on 11 different industry sectors click here