Concrete Quarterly (CQ) is produced by The Concrete Centre four times a year and is free to download.
First published in 1947, CQ continues to champion iconic concrete projects.
CQ encompasses design guidance, aspiration, inspiration, vision and latest projects. It is aimed at all members of the project team and demonstrates the potential of concrete in terms of architectural vision, structural solutions, best practice and performance.
The following page showcases the best of concrete design and construction, alongside new videos and project studies from every issue of Concrete Quarterly.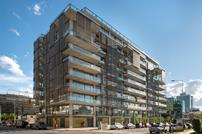 Foster + Partners brings something new to Buenos Aires, with an apartment block that uses fair-faced finishes to redefine the Argentinian capital's idea of luxury living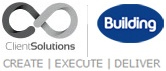 Produced by Client Solutions.
If you'd like to do a video project with Building please contact Oliver Hughes in the Client Solutions team on 020 7560 4228 or email oliver.hughes@ubm.com.