Top 150 Contractors and Housebuilders 2012
This year's Top 150 Contractors and Housebuilders tables show some welcome upward movement in the turnover and profit of the industry's big firms. But maintaining that momentum in the current economic climate is going to be a different matter …
Find out who's thriving and who's merely surviving in our interactive tables on the right, plus read anaysis of what it all means for the UK economy.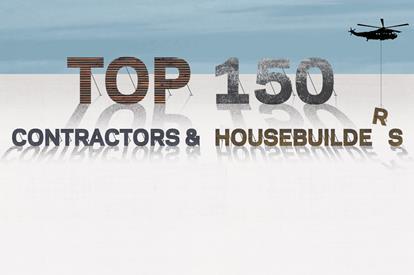 Who's thriving and who's merely surviving this year? Our interactive tables reveal all …
Methodology and notes
The Top 150 Construction Company analysis refers to those companies identified by Hewes & Associates as the Top 150, who have results available for 2011, and who are housebuilders, building & civil engineering contractors, building fit-out contractors, m&e, and fm/building/civil engineering maintenance companies. Larger companies whose 2011 results are not yet available, have been included (with their 2010 results) due to their importance.
Turnover refers to group total, including joint ventures
* = full split of activities not provided in reports and accounts, therefore turnover and/or profits assigned to main activity
** total profits refer to pre tax profits. Breakdowns refer in most cases to operating profits before exceptional items.
total of profit breakdown plus interest, exceptional items etc. = pre tax profits
*** interest and non trading refers in general to net interest payments/receipts, exceptional, and other non trading income or losses.
Other notes
Skanska results refer to Skanska UK
Volker Wessels UK results are taken from parent accounts and converted from Euros to Sterling
Lend Lease refers to Lend Lease's UK operations
Bouygues Group includes Bouygues UK, Colas & Colas Rail, Warings, Leadbitter, Bouygues Travaux Publics,Thomas Vale
Rotary Group's results are taken from its parent company (Hastie Group) and converted from Aus$ to Sterling
Barr Holdings is owned by Trench Holdings
McLaughlin & Harvey is owned by Trench Holdings
Keepmoat & Apollo include 2011 results prior to their merger