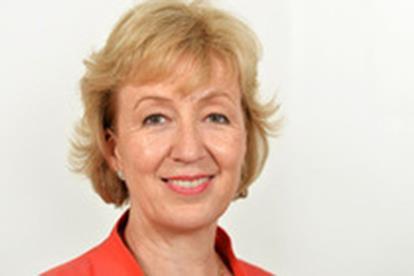 Former Treasury minister Andrea Leadsom to take on development of next generation of nuclear power plants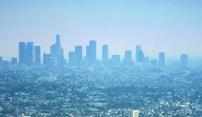 The new government has been urged to use pollution-eating products to cut air pollution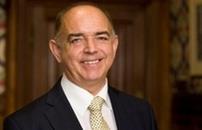 Department for Energy and Climate Change confirms portfolios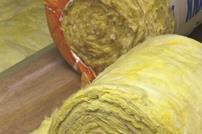 UK Green Building Council voices concerns of retrofit standstill before new ECO policy comes into effect
With debate still raging over the 230 towers lined up to make the London skyline look more like Hong Kong's, Ike Ijeh looks at whether tall buildings can ever be sustainable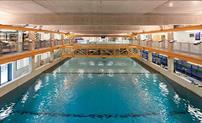 Moving-floor technology may seem the stuff of fictional super-villain lairs, but the leading hydrodynamics laboratory at Plymouth University has employed the technology to support one of the largest energy wave test sites in the world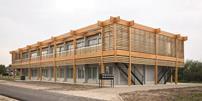 Technology used to build the world's largest McDonald's is being adapted to build temporary, highly flexible, 100% recyclable housing in Holland. Could the model be brought here to solve the UK's affordable housing crisis?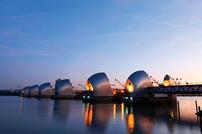 With much of the Thames Valley looking like something out of a disaster movie this winter, arguments are raging over whether the Thames Barrier can cope with the consequences of climate change - or whether it's time to start thinking about building a new one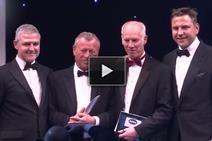 Watch highlights of the Building Awards 2015 hosted by David Walliams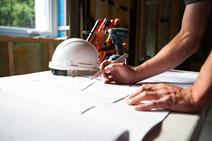 Are the institutions of construction professionals becoming less relevant to the industry? Vote here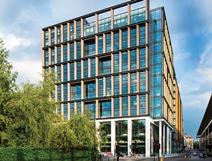 A broad portfolio of major projects, bumper financial results and a commitment to staff training and development have given Core Five the entrepreneurial clout to take the top prize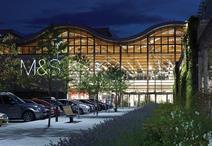 These projects employed bold design features that have seen the finished articles flourish, particularly when it comes to meeting their ambitious sustainability targets

Manufacturers are being challenged to develop a range of products that meet the more stringent demands of today's built environment. Happily, they seem to be more than up to it, as these companies, exhibiting at Ecobuild, demonstrate

Keep the Building Regulations people happy with our choice of the latest building products on the market, from energy efficient wall and loft insulation to low powered ventilation fans

We appraise the best products for building energy-efficient homes, from insulated steel lintels to external wall insulation that's fit for seaside locations

Evidence has emerged the UK govt is massaging figures to meet EU energy saving targets

The current vogue for PV on domestic roofs needs to be extended to the nation's commercial building stock

The link between design, wellbeing and productivity undeniable, so shouldn't we being doing more to improve our office space?

By 2019 all new non-domestic buildings need to be zero carbon - we won't make it if we don't fundamentally change our thinking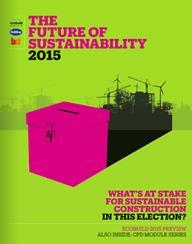 Read this free Ecobuild 2015 preview and CPD module series as a digital supplement