Time to get ready to go green
UK construction needs to equip itself with the right skills to deliver the Green Deal now - or it won't just be the industry that misses a vital opportunity
The Green Deal has the potential to deliver a £14bn investment in making the nation's homes more energy efficient – and provide a much needed boost to contractors' workload. But as examined here as part of the focus on the industry's Construction4Growth campaign, it is an opportunity that will be missed unless the industry trains now.
If you missed the October launch of the Green Deal initiative, then you are not alone.
Media coverage was scant, and while providers of double glazing or renewable energy generation are well aware of the Green Deal, the public is clearly less so.
"The launch was so 'soft' most people didn't notice it – which seems an odd way to promote a flagship programme," is the view of SummitSkills chief executive Keith Marshall.
The Green Deal is the government scheme designed to encourage carbon-saving strategies to be adopted by householders. The idea is that approved installations – be it simple insulation or a sophisticated heat pump system – should be fitted with no
up-front costs, with the expense covered over time by savings in consumers' energy bills.
Marshall says: "Decarbonising the existing housing stock is fundamental to the government hitting its low carbon targets. That's why the low-key launch was disappointing, because for Green Deal to work, the public have to buy into it."
But why the hurry? The financial framework of the scheme is not available until February next year. And why is the department of Energy's media relations of concern to the chief executive of the sector skills council for building services?
"It's a question of confidence," says Marshall. "At SummitSkills we are trying to persuade employers that now is the time to train people up in readiness for Green Deal demand.
"But many are already struggling to maintain training levels because of the economic situation, and they are reluctant to commit time and money to training when they are not convinced that demand will materialise."
The CITB is working to ensure accessible training for employers is in place. Courses at its National Construction College consortium cover Green Deal administration as well as technical skills. "The training is there – the trouble is we are not seeing the take-up we would like," says Marshall.
His view is born out by Adam Hall, operations and technical manager at John West Contractors. With a turnover of £3m, the firm has made microgeneration a specialism, but Hall is not expecting an immediate hike in demand: "If we start getting calls about the Green Deal then we might look at training to increase capacity", he says, "but we haven't had any yet."
Power-outs are possible by 2015 if nothing is done
He adds that since the process for firms wishing to become Green Deal accredited is far from straightforward, they need to be sure it is worth their while: "It's frustrating because the Green Deal could be really good – for the planet, but also in providing business and saving householders money."
Marshall makes another point: "This country is facing an energy shortfall. The Green Deal can help by reducing consumption and boosting the contribution of microgeneration. But we have to move quickly. Power-outs are on the cards by 2015 if nothing is done."
So what sort of skills is Marshall most concerned about?
"We are reasonably well provided for when it comes to the basics like loft insulation and double glazing," he says, "But the Green Deal opens the door to more sophisticated technologies – solar panels, smart controls for heating. Skills in these areas are my concern."
The more complex the technology, says Marshall, the more likely that a rise in demand will outstrip a relatively small skills base. "Then you will find firms bringing in skills from places like Germany and Norway. That would be a missed chance for the UK workforce to benefit."
Unfortunately, changes made by the government to the feed-in tariff homeowners receive for surplus solar panel electricity
have left many firms disillusioned. "People built a business on the basis of numbers which the government then changed," says Marshall. "That undermined trust.
"So if the country is going to get the best out of the Green Deal, the government will have to work hard to restore confidence, and convince firms that it will be worth investing in skills."
If the government succeeds in this, then its efforts will surely be worthwhile. That £14bn is its own estimate of the investment needed over the next ten years – but it is investment that would show immediate benefits in terms of the nation's energy efficiency. And in lowering the utility bill of UK plc, the Green Deal will have also have contributed to Britain's energy security, provided work, and given thousands the chance to train for a career in construction and renewables.
Marshall concludes: "The UK now has a great training infrastructure to create the skills we need for Green Deal, and investment in this area could give the wider economy a real boost. But you can't just turn on a tap and expect the skills to be there. We need to get started now."
---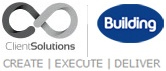 Produced by Client Solutions.
If you'd like to do a project with Building please contact Donna Wright in the Client Solutions team on 020 7560 4291 or email donna.wright@ubm.com.