APC trainer
All you need to know for your APC
Here you'll find all our coverage for candidates undertaking their Assessment of Professional Competence. You can:
1. Watch candidates answering APC exam questions correctly in our APC Trainer video reconstructions
2. Read our comprehensive guides to answering exam questions on each of the competencies.
3. Look at our guides to competencies with the essentials of what you need to know about each one.
4. Peruse our study guides with advice on what to do and when during your APC course.
Candidates must demonstrate a clear conceptual framework for assessing projects and construction decisions in terms of sustainability, from the viewpoint of waste management, with knowledge of relevant regulations and policy
The chairman of the APC panel tends to ask the questions on this tricky compentency. Here's how to win him/her over…
Candidates should have a basic understanding of maintenance and make references to a case studies
When you're in the hot seat and the questioning turns to partnering, here's what to do...
You could use all kinds of projects to show you've got a grip of this competence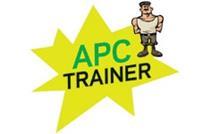 It's vital to keep up with the RICS' frequent changes to its rules of conduct, as these form a key element in the APC process
The 12 month meeting marks the half way point in the APC process for graduate route one candidates. The remaining 12 months leading up to the final assessment are intense because in addition to gaining competency experience, candidates must also prepare their critical analysis and final assessment presentation and prepare to review their documentation and revise for the final assessment.
The RICS has revised the APC final assessment templates, but don't panic – this article will guide you through what to do
Our APC trainer explains how to deal with referral reporting and the RICS templates, including writing deficiency reports and how to change competencies
With a third of your training requirement now behind you, it's time to encounter another milestone

Our volunteer candidate answers questions on the components and purpose of a business plan
Alasdair Thompson puts more probing APC questions to another candidate
Matthew Barrington answers questions from Dean Mills on the criteria for measuring sustainability in completed buildings
APC competencies explained