Class of 2014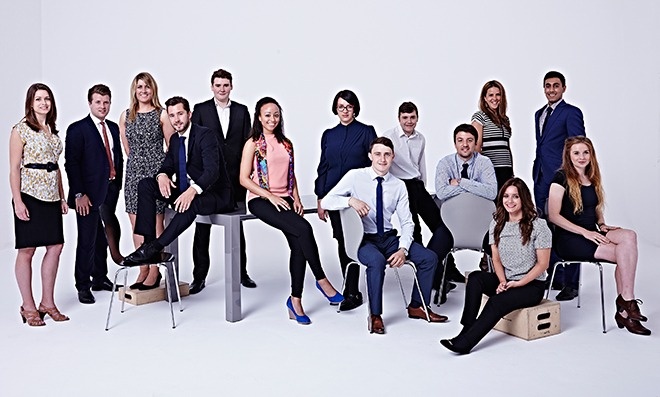 Ask the boss of any contractor, housebuilder or consultant what they see as the biggest challenge facing their business in the medium term, and there's only one answer: skills. After years of cutting staff in the recession, the construction industry now needs to recruit an additional 182,000 people in the next five years, an average of over 35,000 into the sector each year, the Construction Industry Training Board estimates.
It's why the skills issue is at the core of the government's industrial strategy, Construction 2025, which sets out to create an industry "known for its talented and diverse workforce". And it's why chief construction adviser Peter Hansford has spent a large portion of his time in the post so far working to improve the image of construction, in order that it attracts the talented people it so desperately needs.
It's also why Building has launched its Building a Better Balance campaign, designed to highlight the cultural issues at play in the industry which need to be addressed if construction is to recruit staff from a more diverse talent pool.
For all of these reasons Building has now pulled together a group of bright young things who are just embarking on their first steps into the industry. This randomly selected intake of industry professionals are all in their first weeks at work or in placements in the sector. We wanted to find out from them what their perception of the industry is from outside, and why they've decided to make it their career.
In the following pages we'll introduce you to this cohort of 14 talented entrants - our class of 2014 - with the hope you'll get to know them better over the years as we track their progress, in a bid to work out if their views change once they've begun encountering the reality of the industry - and, ultimately, whether they'll decide they made the right choice in entering construction.
As you'll see, their perceptions now are in many senses heartening: the biggest impression they give is of enthusiasm for an industry which is becoming increasingly innovative and more culturally diverse. But there are also serious challenges here for the industry. Many say they worried in advance of joining the sector about how white and male-dominated it would be, and a number say the public perception is very negative. As one says: "If the industry was portrayed more like the apprentice and less like Bob the Builder, I think it would prove a lot more attractive."
Others are also troubled by the boom-bust nature of construction, and worry about what their fate would be in the event of another recession. All these issues must be confronted if the required volume of recruits are to be brought in.
As construction adviser Hansford has said: "We need to inspire people to work in the built environment — from young people considering where to pursue their careers, to those that have left the industry during the recession and need to be encouraged to come back." Does the industry have an offer that can do that?
Meet our Class of 2014 below...