CPD 5: Specifying doors and windows for schools
The fifth module in Building's series for 2012 examines the key regulations designers must be aware of when specifying school doors and windows. This module is sponsored by Profile 22. Module Closing Date : 8 June 2012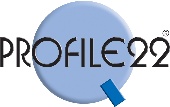 How to take this module
To take this module read the technical article below and click through to a multiple-choice questionnaire, once taken you will receive your results and if you successfully pass you will be issued automatically with a certificate to print for your records.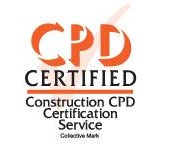 Building's free continuing professional development distance learning programme is open to everyone who wants to develop and improve their professional knowledge. These modules can contribute to your annual CPD activity and help you maintain membership of professional institutions and bodies.
To gain your CPD credits, read the text and answer the questions - details of how to enter your answers online coming soon.
Each of these modules will contribute 1 hour towards your CPD obligations. If successfully completed, certificates will be distributed two weeks after the deadline.
INTRODUCTION
There are many Building Regulations governing the specification of windows and doors in new and refurbished schools, covering areas such as overheating, ease of access and thermal efficiency. This module will consider six key regulations:
Part F:Ventilation
Part B: Fire Safety
Part M: Access to Buildings
Part N: Glazing - Safety in Relation to Impact, Opening and Cleaning
Part K: Protection from Falling, Collision and Impact
Part L: Conservation of Fuel and Power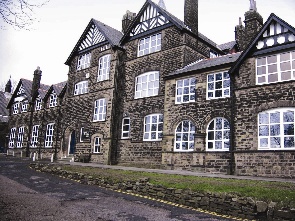 VENTILATION (PART F)
Part F of the Building Regulations, which addresses ventilation, states that all occupied areas in a school building must have controllable ventilation at a minimum rate of 3 litres per second (l/s) per person, with a minimum daily average of 5 l/s per person. Teaching areas must also be capable of providing ventilation at a minimum rate of 8 l/s per person.
With regards to non-teaching areas, all washrooms must be capable of being ventilated at a rate of at least six air-changes per hour, and adequate measures must be taken to prevent condensation and remove noxious fumes from every kitchen and other rooms in which there may be steam or fumes.
Part F also contains requirements for limiting the concentration of carbon dioxide (CO2) in teaching spaces. When measured at seated head height, during the continuous period of teaching, the average concentration should not exceed 1,500 parts per million (ppm), while the maximum concentration should not exceed 5,000 ppm. At any occupied time, occupants should be able to lower CO2 concentration to 1,000 ppm. (When fresh air is supplied at 8 l/s per person, CO2 will generally remain below 1,000ppm.)
Overheating
One aspect of the ventilation strategy that is of particular importance in schools is the problem of summer overheating. There are a number of design features that can be used to combat this, including natural ventilation such as windows and trickle vents, mechanical glass or wall vents, blinds, anti-sun glass or solar-shading louvres.
To ensure that schools do not suffer from overheating, Building Bulletin 101 states that two of the three criteria below must be met:
There should be no more than 120 hours when the air temperature in the classroom rises above 28°C
The average internal temperature should not exceed the external temperature by a difference of more than 5°C
The internal air temperature when the space is occupied should not exceed 32°C.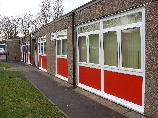 Existing buildings
In the case of refurbishments, the opening window sizes and the overall purge ventilation rate should never have a worse level of compliance than before the commencement of work. It is recommended that, wherever possible, the minimum opening area for purge ventilation should be 10% of the floor area.
Document F states that "unless the room is ventilated adequately by other installed ventilation provisions, all replacement windows should include trickle ventilation, preferably with accessible controls". Window and door specialist Profile22 recommends that the following minimum levels of trickle ventilation be added to classrooms:
Floor areas of up to 10m2: 2,500mm2
Floor areas of more than 10m2: 250mm2 for every m2.
On ithe diagram below, for example, the trickle ventilation required would be 14,000mm2 - which is equivalent to (7m x 8m) x 250mm2. However, the glazed-in trickle vents on the wall shown could achieve a ventilation level of 38,790mm2.
It is important to remember that trickle ventilator controls must be accessible. Those fitted above 1,900mm from the floor, or 1700mm if reaching over an obstacle such as a desk, should be rod or cord operated (as contained in Approved Document N3 - Safe Opening and Closing of Windows).
Natural Ventilation Strategy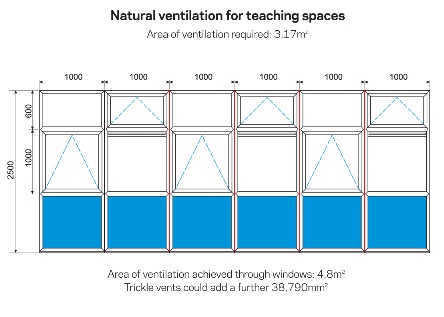 Here is an example of a single-sided natural ventilation strategy for a classroom in a city location. This is designed to meet the requirement of 8 l/s per person or 5.5 air changes per hour, and to maintain a summer internal temperature of 27°C on a 24°C day with no wind.
The classroom is 7m wide, 8m deep and 2.5m high and has windows along one side, with a vertical depth of 1.6m. It is occupied by a class of 30 pupils and two members of staff. Therefore, the area of ventilation needed would be 3.17m2.
FIRE SAFETY (PART B)
It is also important to consider Part B of the Building Regulations when designing windows, particularly the requirements for means of escape. Every year, 1,300 fires in schools are attended by fire and rescue services, and between 2000 and 2004 the average annual cost of school fires was £58m. The requirements of replacement windows are contained in approved document B1: Means of Warning and Escape.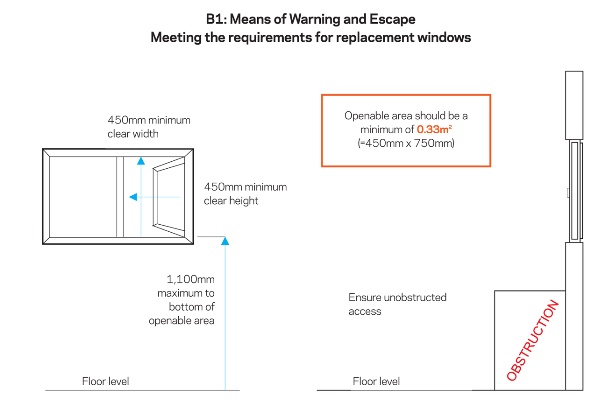 The openable area should be a minimum of 0.33m2 (for example, 450mm x 750mm). There must be a minimum clear width of 450mm, and a minimum clear height of 450mm. The bottom of the openable area must be no higher than 1100mm from floor level and access must be unobstructed (see diagram).
ACCESS AND USE (PART M)
For door specifications, Approved Document M1 of the Building Regulations gives clear guidelines on acceptable openable widths and issues regarding visibility. The effective clear width of a door is the width of the opening measured at right angles to the wall in which the door is situated, from the outside of the door stop (frame) on the door closing side to any obstruction on the hinge side - whether this be projecting hardware, a weather board, the door leaf or frame (see diagram).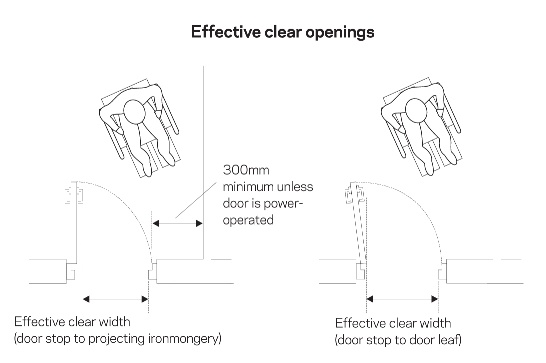 The table below shows the effective clear opening through a single door or one leaf of a double door:
| | | |
| --- | --- | --- |
| Direction and width of approach | New buildings (mm) | Existing buildings (mm) |
| Straight on (without turn or oblique approach) | 800 | 750 |
| At right angles to an access route at least 1,500mm wide | 800 | 750 |
| At right angles to an access route at least 1,d00mm wide | 825 | 775 |
| External doors to buildings used by public | 1,000 | 775 |

Another consideration for specifiers is visibility through the door panel. For reasons of security and safety, doors and side panels wider than 450mm should have minimum "vision zones", as shown below.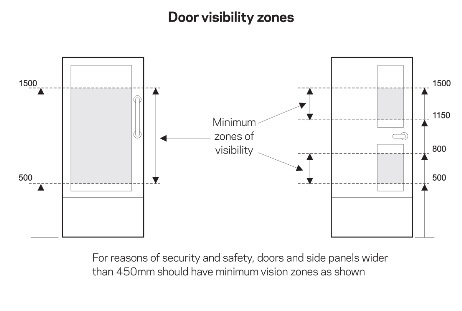 CONSERVATION OF FUEL AND POWER (PART L)
Part L addresses the conservation of fuel and power, and places particular importance on the thermal efficiency of buildings. The table below shows the standards for thermal efficiency, expressed in terms of U-values, for various replacement windows and doors in non-domestic buildings:
Fitting standard
Windows, roof windows and glazed rooflights
1.8 W/m2K for whole unit
Plastic rooflight
1.8 W/m2K
Pedestrian doors where the door has more than
50% of its internal face area glazed
1.8 W/m2K
High-usage entrance doors for people
3.5 W/m2K
Vehicle access and similar large doors
1.5 W/m2K
Other doors
1.8 W/m2K
Roof ventilators (including smoke extract ventilators)
3.5 W/m2K
 
 

For a curtain wall, the overall U-value should be no greater than 1.8W/m2K. A more specific U-value limit can also be set by using the formula U = 0.8 + (1.2 + (FOL x 0.5) x GF), where FOL is the fraction of opening lights and GF is the glazed fraction. So, for example, if 40% of the curtain wall is made up of opening lights and 60% is glazed, the U-value limit is 1.64W/m2K , based on the sum 0.8 + (1.2 + (0.4 x 0.5) x 0.6).
For new buildings, Approved Document L2A gives designers complete flexibility on window design, although to avoid excessive trade-offs, an area-weighted average U-value of 2.2W/m2K is imposed. There is no guidance on the minimum or maximum area for windows.
However, it is important to note that, in order to achieve the best energy-efficiency results using the SAP calculation software, it is important to find the right balance between low U-values and solar gain.
PROTECTION FROM FALLING AND COLLISION (PART K)
Part K of the Building Regulations includes important provisions for protection from falling from, or collision with, windows and other openings. Approved Document K2 states that all opening windows less than 800mm above floor levels should be suitably guarded or restricted.
The requirements for the avoidance of collisions with open windows, skylights or ventilators are contained in Approved Document K4. This states that installations should be designed so that projecting parts are kept away from people moving around the building, and that features should be included that guide people away from openings. It is recommended that if a window opens by more than 100m at a height of less than 2m, it should be marked by a barrier (of at least 1,100mm in height), a change of surface such as cobbles or a bush, or a change of level.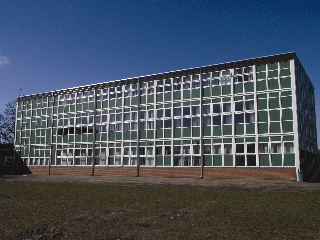 GLAZING SAFETY (PART N)
Part N of the Building Regulations addresses protection against impact and safe opening and cleaning of windows. Approved Document N1 contains three general principles that apply to all glazing with which people are likely to come into contact while moving in or about buildings:
It must be shielded or protected from impact
It should resist impact without breaking
If it is broken on impact, it must break in a way that is unlikely to cause injury. Safe breakage is defined in BS6206: 1981.

There are three safety glazing classifications: A (the highest), B and C. Generally, toughened glass would receive an A rating, and laminated glass would receive a B, depending on the glass and inte-layer thickness. In doors and glazed areas next to doors, the glass should have at least a C rating, or a B rating if the pane width is greater than 900mm. Low-level glazing, where windows are either fully or partly below 800mm from the floor, should have at least a C rating.
In schools, particular consideration should be given to areas of "special risk" (as defined by BS6262: Glazing for Buildings), such as playgrounds, high-traffic routes, sports halls and stairwells.
Cleaning
Approved Document N4 states that provision must be made for windows and skylights to be safely accessible for cleaning. Where glazed surfaces cannot be cleaned safely by a person standing on the ground or other permanent stable surface, the requirement could be satisfied by a reversible product such as a tilt-before-turn, top-swing or pivot window.
To take this module read the technical article and click through to a multiple-choice questionnaire, once taken you will receive your results and if you successfully pass you will be issued automatically with a certificate to print for your records.
Module Closing Date : 8 June 2012

Company name: Profile 22
Website: http://profile22.co.uk
Profile 22 carried out the refurbishment of 160 windows at the 19th-century Rivington and Blackrod high school in Bolton, its products were also specified for Anston Park infant school in Sheffield. The company's advanced 70mm system was also used for a major window refurbishment at Campsmount Technical College in Doncaster.