CPD 6: Architectural aluminium glazing systems
In the sixth of our regular series of CPD modules, we look at design requirements for aluminium glazing systems. This module is sponsored by Kawneer
This module has now closed.

How to use this module: Building's free continuing professional development distance learning programme is open to everyone who wants to develop and improve their professional knowledge and skills. These modules can contribute to your annual programme of CPD activity to help you maintain membership of professional institutions and bodies.
All you have to do is read this module and then answer the multiple choice questions on the final page; complete your personal details and fax the page to 020-7560 4014 or scan it and email to building.cpd@ubm.com. Alternatively, for a quicker, greener way of completing this module, go to www.building.co.uk/cpd
Return your answers by 16 December 2011
Introduction
As the performance criteria for architectural glazing systems become ever more stringent, aluminium offers an effective way of meeting and exceeding these standards. Glazing systems must not only offer thermal and sustainable performance, but comply with a wide array of other standards on ventilation, security, acoustics, weathering performance and durability. Aluminium is a proven material for high-performing window, door and other glazing systems. It offers a unique set of properties including strength, durability, versatility, as well as sustainability. Modern thermal break technology also enables aluminium to be used in some of the highest performing thermal solutions available for modern building facades. This module will provide an introduction to the design requirements for aluminium glazing systems.
Sustainable glazing systems
Aluminium is a sustainable material with an almost unlimited life expectancy. It is a durable, whole-life solution with minimal maintenance requirements, and is 100% recyclable at the end of a building's life. Recycling aluminium uses 95% less energy than is involved in producing primary aluminium.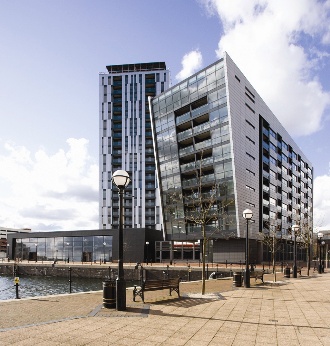 The carbon footprint of a glazing product can vary significantly depending on how it is manufactured. Profile extrusion, thermal break, painting and packaging for aluminium glazing systems can be carried out under one roof, meaning less transportation is needed and resulting in a lower carbon footprint. This single source responsibility is an important consideration for sustainability.
The whole-life consideration of glazing products is also important when specifying glazing systems, as set out by guidelines such as the Lifetime Homes standard. This standard is a set of 16 design criteria including glazing and window handle heights, which provides a model for building accessible and adaptable homes. From 2011, all public-sector-funded housing in England should be built to the Lifetime Homes standard, with a target of 2013 for all private-sector dwellings.
Window energy ratings
The Window Energy Ratings (WER) scheme is run by the British Fenestration Rating Council and is a widely recognised system for assessing the energy efficiency of a whole window, taking into consideration solar heat transmittance, U-value and air infiltration. These ratings range from A-G with "A" being awarded to the most energy efficient. The introduction of Part L 2010 has seen the minimum requirement for a window increase from an "E" rating to a "C" rating although this is expected to increase further to an "A" rating by 2016. WER simulations are carried out by BFRC approved simulators, to produce a window energy label.
Code for sustainable homes
The Code for Sustainable Homes (CSH) is an environmental assessment method for rating and certifying the performance of new homes based on BRE Global's EcoHomes scheme. It is a government-owned national standard intended to encourage continuous improvement in sustainable home building. Ratings are based on the overall reduction of carbon emissions and measure the sustainability of a new building against categories of sustainable design, rating the whole building as a complete package. CSH ratings range from level 1 to level 6. The highest rating is level 6, requiring a 100% reduction in carbon, representing a "zero carbon" structure.
BRE Green Guide
The Building Research Establishment Environmental Assessment Method (BREEAM) has been designed to help developers and designers prove the environmental credentials of their buildings to planners and clients. It is particularly important, as the energy used in constructing, occupying and operating buildings represents about 50% of greenhouse gas emissions in the UK (source: Environment Agency 2007).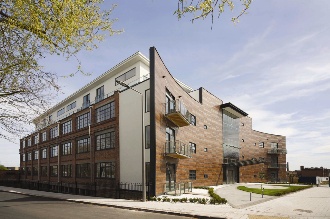 A BREEAM assessment uses recognised measures of performance set against established benchmarks to evaluate a building's specification, design, construction and use, representing a broad range of categories and criteria from energy to ecology. These include aspects relating to energy and water use, the internal environment (health and well-being), pollution, transport, materials, waste, ecology and management processes.
A building is assessed against set criteria for materials and methods, and receives an overall rating from a pass to outstanding. To inform these assessments, the BRE produces the Green Guide to Specification, giving each material or method a rating based on 13 impact categories and measured from A to E (with A the best rating).
Ventilation requirements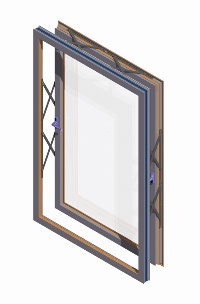 The requirements for ventilation are set out in Building Regulations Part F (2010). As well as the type of ventilation required (background, passive stack, mechanical), consideration should also be given to the characteristics of the ventilation such as the efficiency of air exchange, carbon dioxide concentrations and the prevalence of draughts. These factors vary greatly depending on the window design.
Optimum ventilation solutions include parallel opening windows that allow efficient ventilation around the whole perimeter of the window (see figure 1), and linked vertical sliding sashes that promote ventilation through the stack effect (see figure 2).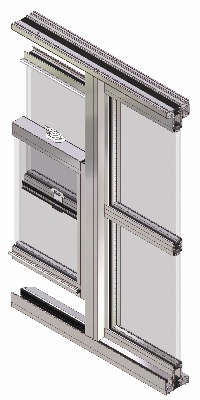 Acoustic performance requirements
The acoustic performance of a window is largely dependent on the correct specification of glazing, but the window itself can make an important contribution. Sound reduction Rw (Weighted Sound Reduction Index) values demonstrate how well a window blocks the frequencies to which humans are most sensitive. The higher the Rw value a product achieves, the better its acoustic performance. Windows should be able to accommodate triple glazing because many specialist acoustic windows are thicker than standard double glazing units. The acoustic performance of buildings is covered by Building Regulations Part E (2010).
Security standards
There are several standards that are relevant to the security of glazing products:
BS 7950 is the British Standard specification for enhanced security performance of windows for domestic applications. The scope includes tilturn, casement and vertical sliding windows and consists of three tests: manual intervention, mechanical load and manual check. This is to provide enhanced security against unauthorised forced entry.
PAS 23 is a general performance standard which assesses whether a particular door assembly - including the door leaf, door frame, locking system and other hardware fitted - can withstand a series of measured manual and mechanical tests simulating the door operating in the home, the forces exerted on it and basic security.
PAS 24 is an enhanced security standard which assesses whether a particular door assembly - including the door leaf, door frame, locking system and other hardware fitted - can withstand a series of measured manual and mechanical tests simulating common methods of forced entry.
Secure by Design (SBD) is the official UK Police flagship initiative that promotes the principles of "designing out crime" focusing on crime prevention at the design, layout and construction stages.
Certification requires that aluminium glazing products are third-party tested to the above security standards. It also requires that a fabricator is tested and audited to ensure that the required standards are met.
Installation standards
Monitoring and maintaining the quality of installation for aluminium systems is not covered by an overall standard. Therefore individual system companies should implement their own standards and apply them to all approved installers. Such schemes should ideally be backed by independent accreditation (such as NVQ or equivalent) and should ideally include knowledge and performance testing with photographic ID that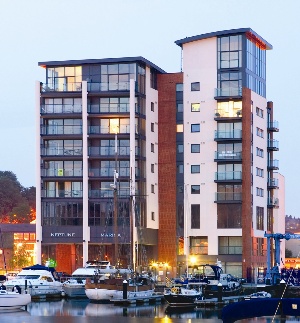 makes qualified persons instantly recognisable when performing installations on site.
Building's continuing professional development distance learning programme can contribute to your annual CPD activity and help you maintain membership of professional institutions and bodies. If you experience any problems veiwing the test online, contact building.cpd@ubm.com
MODULE DEADLINE: 16 December 2011
Information you supply to UBM Information Ltd may be used for publication (where you provide details for inclusion in our directories or catalogues and on our websites) and also to provide you with information about our products or services in the form of direct marketing activity by email, telephone, fax or post. Information may also be made available to third parties on a list lease or list rental basis for the purpose of direct marketing.
If at any time you no longer wish to receive anything from UBM Information Ltd or to have your data made available to third parties, please write to the Data Protection Coordinator, UBM Information Ltd, FREEPOST LON 15637, Tonbridge, TN9 1BR, Freephone 0800 279 0357 or email ubmidpa@ubm.com.