CPD 7: Effective waterproofing
In the seventh of our regular series of CPD modules, we look at waterproofing systems that keep water in and out of structures. This module is sponsored by Mapei
How to use this module: Building's free continuing professional development distance learning programme is open to everyone who wants to develop and improve their professional knowledge and skills. These modules can contribute to your annual programme of CPD activity to help you maintain membership of professional institutions and bodies.

All you have to do is read this module and then answer the multiple choice questions on the final page; complete your personal details and fax the page to 020-7560 4014 or scan it and email to building.cpd@ubm.com. Alternatively, for a quicker, greener way of completing this module, go to www.building.co.uk/cpd
This module is now closed
Introduction
All waterproofing has one of two basic aims: either to limit or to completely prevent the passage of water in or out of a structure. Most large structures such as dams and tunnels fall into the first category, as they have an allowable water loss or leakage. Even domestic housing allows a certain amount of vapour transmission through the fabric of the building. The second category includes structures needing complete watertightness, such as swimming pools - particularly on rooftops - and basements that might be used to store moisture-sensitive products such as food or documents.
The principles may be straightforward, but reservoirs have been known to lose unacceptable amounts of water, and pools and basements are also prone to leaking. Common weaknesses include shrinkage cracks in basement slabs, podium decks or roof slabs; failed construction joints between slabs and walls; and poorly sealed wall penetrations. Failures often arise when only one waterproofing system is used: combined systems are often the most effective approach.
Standards for effective waterproofing
There are a number of UK and European codes that must be complied with when waterproofing a structure. These include:
BS EN 1992-3 2006: Design of concrete structures for retaining aqueous liquids
BS 8102: Protection of structures against water from the ground
BS EN 1992 Eurocode 2: Design of concrete structures
BS EN 8500: Method of specifying concrete and guidance for the specifier
EN 206: Concrete. Specification, performance, production and conformity.
A further standard, BS 5385-4: Design and installation of ceramic and mosaic tiling in special conditions, relates to the internal elements of swimming pools, showers, wet rooms, and so on.
This CPD module will focus on BS EN 1992-3 2006 and BS 8102, the main standards concerning keeping water in and keeping water out of a structure respectively.

BS EN 1992-3 2006: Keeping water in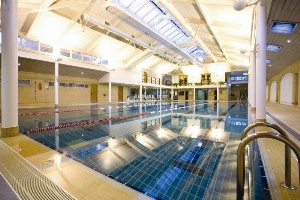 BS EN 1992-3 2006 (which has superseded British Standard BS8007) is the main standard governing pools, reservoirs, treatment works, and so on. The standard imposes limits for the number and size of cracks that will develop within a concrete structure. In practice, the smaller the number of cracks, the greater the permitted width of cracks tends to be.
This means the structure will allow some water to pass through it - in other words, it can "leak".
Clearly, the properties of concrete play a major part in waterproofing a structure. Its density is more than twice that of water and, although it may absorb a little water within its surface, water won't pass through it unless it is under pressure. In that case, the permeability of the concrete is crucial. This can be reduced in two ways:
By lowering the water-cement ratio (WCR) from, say, 0.7 to 0.3 the permeability is cut to practically zero. Advances in specialist admixtures make achieving this relatively straightforward.
By incorporating a super-plasticiser within the concrete (see "Integral systems" below).
Careful thought should also be given to the joints between the foundation slab and walls, generally considered to be a weakness for water seepage. Perfect sealing in these areas is always difficult but may be obtained with a hydrophilic elastomer profile, which is capable of expanding by 120%.
BS 8102: Keeping water out
This is the main standard when it comes to waterproofing, specifically protecting structures against water from the ground. The standard considers three forms of construction:
Type A: Barrier protection, or tanking. This takes the form of membranes or render applied to the substrate.
Type B: Integral protection. Integral systems rely on making the concrete itself completely watertight.
Type C: Drained protection These systems incorporate a drained cavity within the basement structure in order to remove water before it can pressurise the internal dry inner shell.
These forms of construction will be considered in more detail below. BS 8102 also considers three levels of protection:
Grade 1: This is the most basic grade, for applications where some seepage and patches of damp are acceptable. It can be an appropriate level of protection for car parking, plant rooms (unless they contain electrical equipment) and some workshops.
Grade 2: This is where no level of water penetration is acceptable, but damp areas are tolerable. Some ventilation may be required. Areas requiring this level of protection include workshops and plant rooms where there must be a drier environment, and retail storage areas.
Grade 3: This is where a dry environment with no water penetration is required and ventilation, dehumidifying or air conditioning is necessary, depending on the intended use. Ventilated residential and working areas including offices, restaurants and leisure centres need this level of protection.
Waterproofing solutions
Type A: Tanking systems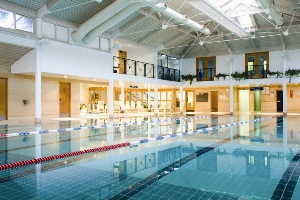 Tanking systems are probably the most effective of the three types of construction and range from damp-proofing to complete watertightness. The disadvantage is that they tend to be more costly. There are many different types of tanking system, and they are complemented by a range of primers and jointing tapes. Here are three of the most common systems:
Bitumen sheet membrane. This comprises polymer-modified bitumen on a tear-resistant film. The layer is self-adhesive, flexible and is applied cold to a dry substrate. It can be applied as a barrier against ground moisture under ground slabs and on walls; as waterproofing for external basement walls, balconies and patios; as a barrier against water without hydrostatic pressure on floors and in wet areas; or as a horizontal waterproof membrane incorporated within structural elements.
Bentonite membrane. This comprises natural sodium bentonite sandwiched between two geofabrics and is far more robust than the bitumen system, as well as being more effective at stopping water ingress. The system is to some extent self-sealing, so minor punctures are not a problem. It can be used as grade 1-3 protection on applications such as basements, swimming pools, underground car parks and underpasses. Careful detailing and installation are essential.
Waterproof render. Perhaps the most common tanking system is a polymer modified render coat. This is usually applied in three or four coats up to 6mm thick. One major advantage is that it can be applied onto a wet surface. However, the structure must not exhibit any movement and specialist fixings are required to avoid puncturing the system. Waterproof render is suitable for grade 1-3 applications including basements and swimming pools.
Type B: Integral systems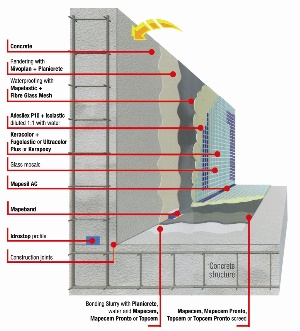 Integral systems rely on super-plasticizers and sometimes pore blockers to achieve water-tight concrete (see diagram). Hydrophilic water stops are generally used on all construction joints. This type of construction has a number of benefits - for example, there are few jointing problems and little risk of damage. They have gained in popularity in recent years and if carefully controlled during construction are reliable and the most cost-effective method of waterproofing. However, the weakness of any Type B system is the potential for cracks. One solution is to combine a Type B system with a flexible Type A coating.

Type C: Drained protection systems
These systems lend themselves to buildings that exhibit a significant amount of movement, such as brick or block structures and tunnel linings. They are suitable for older buildings and refurbishments, but less so on newer ones. For example, it is not a good idea to allow water passage through a modern concrete structure with embedded steel reinforcement.
The membranes are normally covered with a render and these combined systems can achieve the highest levels of waterproofing. The main disadvantage is the need for power to remove the water, usually by means of a pumped system. This can be a source of weakness particularly if the power fails during a period of flooding.

How to design a waterproofing system
Decide on basement usage
The first step in the design process is to consult the client to ascertain what the end use of the structure will be. It is important to ensure when dealing with basements that BS 8102 is consulted for guidance as to which type of structure and environmental grade is suitable.
Gather site information
A thorough soil survey (to BS 5930) should be commissioned for the site where the basement is to be situated. Information required from the soil survey should include, as a minimum, details of the existing water table and any contamination of the ground water itself.
It is important to note that, regardless of the water table levels at the time of the survey, BS 8102 states quite clearly that we must assume that water pressure will be present at some stage.
Decide on form of construction
After confirming the type of environment, it is then possible to select the appropriate form of construction, remembering that:
Type A has no integral protection against water penetration and relies totally on a waterproofing membrane to keep water out.
Type B is integrally waterproof
Type C incorporates a drained cavity within the structure.
Decide on form of waterproofing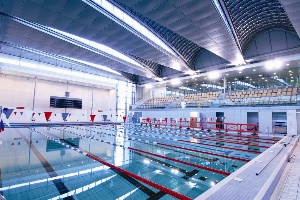 The last stage is to design the selected system to the required grade, ensuring that the materials are properly selected and adequate for the proposed location and conditions. Finally, obtain a manufacturer's written specification - preferably in the National Building Specification format, and including warranties.
Building's continuing professional development distance learning programme can contribute to your annual CPD activity and help you maintain membership of professional institutions and bodies. If you experience any problems veiwing the test online, contact building.cpd@ubm.com
MODULE DEADLINE: 13 Januaru 2012
Information you supply to UBM Information Ltd may be used for publication (where you provide details for inclusion in our directories or catalogues and on our websites) and also to provide you with information about our products or services in the form of direct marketing activity by email, telephone, fax or post. Information may also be made available to third parties on a list lease or list rental basis for the purpose of direct marketing.
If at any time you no longer wish to receive anything from UBM Information Ltd or to have your data made available to third parties, please write to the Data Protection Coordinator, UBM Information Ltd, FREEPOST LON 15637, Tonbridge, TN9 1BR, Freephone 0800 279 0357 or email ubmidpa@ubm.com