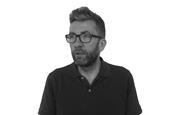 Kier stands on the cusp of recovery if it strikes right housing deal

Clugston became the latest contractor to face administration in 2019. Where do regional firms go from here?

Is it fair for the government to criticise tier 1s on poor payment practices when as a client it is guilty of the same?

Building Live showed what contrasting opinions people have on construction issues and proved how much they care about the industry they work in

If only we had politicians who, instead of promising the impossible, focused on what can really be delivered, and then got on with it..

Rather than settling down to a well-earned retirement at the age of 76, the developer of what will be the City's tallest tower is turning his attention to something rather more low-rise: housing

Even firms that are scenario-planning for Brexit admit that predicting what will happen is a massive guess, so no wonder commercial architect Lee Polisano told Building he spends a lot of time worrying about it all

Young people now entering the industry hold the keys to its future – let's listen to them

Crossrail's was supposed to be a good news story for construction - so what went wrong?

As new academic year starts, for the schools construction sector there is worry about the amount of work coming onto their books