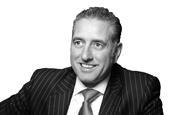 With affordable homes becoming unaffordable, McBains surveyed 100 housebuilders on theie views of the future. The responses were less than inspiring…

The revised draft of the National Planning Policy Framework was announced on Monday, with the new formula set to boost housing targets across southern England. We canvassed the industry for reaction

Increasing the volume of modular housing has been touted as a key method in reaching ambitious housing targets. But can the model work?

The housing sector once again finds itself frustrated at the loss of continuity and uncertainty over the future direction of housing policy

If the Midlands is to capitalise on Northern Powerhouse and HS2 developments, it needs to consider its biggest challenges

Activity on site remains high, but the fall in contract awards after the EU referendum is happening now

Tackling the housing crisis appears to be a never-ending battle. Fixing the problem requires a collective approach from business and government

As a general principle, if you don't know where you're starting from you'll have trouble knowing how to get to where you want to go. So it is with the housing market.

New construction contract awards picked up in August, after the dip in July

Could a shift in local councils' approaches to housing across the UK address the critical needs currently facing authorities?