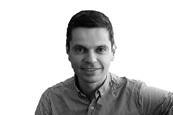 The removal of the borrowing cap on the Housing Revenue Account represents an opportunity to build vibrant new mixed-use communities

Campaigns such as the Healthy Homes Act are ensuring new homes are built to accessible standards. But what about the existing stock?

In the Draft New London Plan, Sadiq Kahn has set a target of 64,935 new dwellings per year, with 24,573 of these to be delivered on small sites. But how realistic is this?

It's all a little topsy turvy but the housing sector suggests that the traditional domains of single specialism expertise are increasingly of the past

Authorities, developers and residents alike should be careful, says TLT's Katherine Evans

If only we had politicians who, instead of promising the impossible, focused on what can really be delivered, and then got on with it..

The current standard method is fatally flawed - yet not as flawed as the way it has been introduced, says The Strategic Land Group's Paul Smith

If the Grenfell fire teaches us one thing, says Colm Lacey, it is that the construction and development sectors need to create a culture of trustworthiness and humanity

Younger people are being forced to rely on cars in many new developments which are void of transport links. How can housebuilders, developers and local authorities get this right?

PFI may be on the way out, but Hammond was careful not to condemn all public-private partnerships. What will replace it?