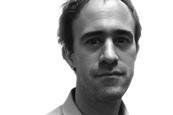 Public support for housing development is dependent on the perception of fairness and impartiality

Chief executive Pete Redfern explains how the housebuilder has adapted its sites to maintain social distancing

Robert Jenrick will have to reconcile this deregulatory approach with the beauty commission's agenda, says Joey Gardiner

The chancellor had to address the coronavirus but he did make long term promises too - it would just be good to have some more detail

The removal of the borrowing cap on the Housing Revenue Account represents an opportunity to build vibrant new mixed-use communities

Campaigns such as the Healthy Homes Act are ensuring new homes are built to accessible standards. But what about the existing stock?

In the Draft New London Plan, Sadiq Kahn has set a target of 64,935 new dwellings per year, with 24,573 of these to be delivered on small sites. But how realistic is this?

It's all a little topsy turvy but the housing sector suggests that the traditional domains of single specialism expertise are increasingly of the past

Authorities, developers and residents alike should be careful, says TLT's Katherine Evans

If only we had politicians who, instead of promising the impossible, focused on what can really be delivered, and then got on with it..