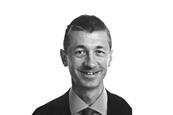 Just because an employer's own actions have delayed completion does not necessarily let the contractor off the hook, explains Ian Yule

James Worthington considers the legal issues surrounding the use of robotics on the construction site

With the Construction Act up for review, it's the perfect moment to add a key item from Latham's wish list that got left out last time: compulsory project bank accounts. Tony Bingham explains

While building infrastructure and services can help improve security, they may also offer vulnerable points for cyber attack. By Paul Glass of Taylor Wessing's cyber security team

Robert Akenhead explains why final isn't always final – so make sure your contract's finality provisions are clear and explicit

If remedial works are needed, what steps should be taken to recover the costs?

Was the guarantor liable under a bond where the contractor became insolvent following termination of the contract?

When a main contractor goes bust, can the courts assume that the employer has set up a retention fund for subcontractors – even when it has not?

Tony Bingham recommends two new books for 2018. Both deal with delay and disruption in construction, but in very different ways

It's time for a radical rethink on payment security and procurement, says Rudi Klein – the Carillion business model is bust