It's all hands on deck this week with hundreds of 3D printed face masks, headbands for face shields made from vinyl flooring and a family of key workers doing their bit

Yeah, really well done
Among those congratulating Interserve on its recent work to convert part of the National Exhibition Centre in Birmingham into a temporary Nightingale hospital was the firm's former chief executive, Adrian Ringrose. A nice touch, I suppose, but for some Ringrose will always be associated with leading the firm down the path marked energy-from-waste. It went nowhere apart from to the edge of a giant cliff. Which Interserve then fell off.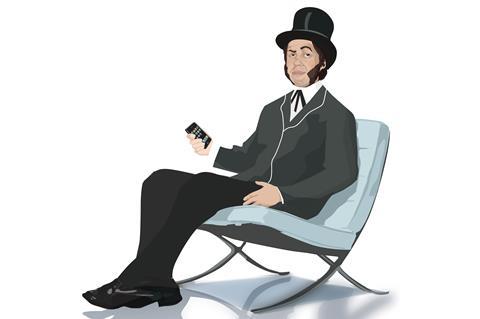 Getting into print
Here's a nice story. An associate at a practice in Chichester, West Sussex, called Noviun Architects was reading one of my hacks' pieces on what architects are doing to help out during this crisis, namely 3D printing face masks for the NHS. "It inspired Noviun to get involved," says Dan Smith. He adds that the firm's architectural assistant, John Poole, is now aiming to produce 300 masks a week. For more details on how to help, go to: www.theindustryprints.co.uk
It was heartening to see that despite these strange times, Captain Tom had got his priorities right in his chat with the England cricket captain. He was looking forward to seeing Root's men take on the old foe – the Australians
Eye on the ball
Captain Tom Moore, the 99-year-old war veteran who has raised more than £28m for the NHS by walking round his garden, opened the NHS Nightingale hospital in Harrogate last week – via video link, of course. Built by Bam, it will have space for 500 beds. Captain Tom, as he is affectionately known, also got a surprise call from England cricket captain Joe Root last week to thank him for all that he's done. It was heartening to see, mind, that despite these strange times Captain Tom had got his priorities right in his chat with the skipper. He was looking forward to seeing Root's men take on the old foe – the Australians. "And", Captain Tom added, "you're routing them, as I'm sure you will do." Amen to that.
Back to vinyl
Those nice people at Coventry vinyl flooring manufacturer Amtico have been using their machines to turn out thousands of headbands used in face shields for NHS staff treating coronavirus patients. The firm has joined forces with local schools, which have been busily using 3D printers to help produce components for the visors. Amtico has helped to simplify the design so that the masks now use two parts rather than the previous three, and the firm even came up with a new composition variant of its flooring material specifically for the headstraps. I think this sort of can-do attitude is called putting your best foot forward.
Otherwise engaged
Most of us are still reeling from the changes coronavirus has wrought in our lives. Architect David Ross, who worked on the conversion of Glasgow's SEC Centre into the NHS Louisa Jordan hospital, told my hack that his entire household have unexpectedly become key workers in the space of a few days. Ross himself spent 23 days on site creating the emergency hospital, which will help Scotland cope with the coronavirus crisis. Meanwhile his son Nathan's hopes of spending the summer in the US as a sports coach are fading fast so he's agreed to extend his uni job – as a manager at a local branch of Tesco. His 22-year-old sister Nadia now has a job there too, keeping the nation in pasta and loo rolls, after she also had to put her work as a gymnastics coach on hold. And, not to be left out, their dressmaker mum Elaine is turning her hand to making scrubs for their local hospital. All in all, I think the Ross family deserve a round of applause every Thursday night.
Distance learning
Social distancing is the new normal now; we all know that. But I think some are a little keener than others. This was sent in by a reader who lives on a quiet country lane in Gloucestershire. It's difficult to read, but the sign says: "Please could you kindly run, jog or walk on the opposite side of the road or at least six feet from our open boundary." My mole says it's undoubtedly useful information for the one or two people who pass the house every day.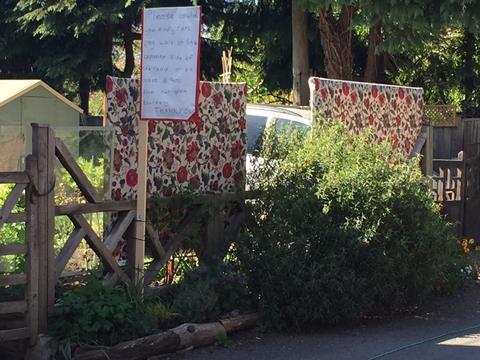 Send any juicy industry gossip to Mr Joseph Aloysius Hansom, who founded Building in 1843, at hansom@building.co.uk
Tell us about the projects that make you proud to help
Building has launched its Proud to Help campaign to highlight all the work construction is doing to support the country's public services, critical works and supply chains, as well as setting it back on the road to recovery. Contact us at newsdesk@building.co.uk with the subject line 'Proud to help' or via LinkedIn or Twitter with your #ProudtoHelp stories