Sellar swaps south-east London for upmarket Fitzrovia and a contact rejects a pricey pastime (well, not entirely …); one of my hacks visits a swanky joint and New York design lands in an unexpected location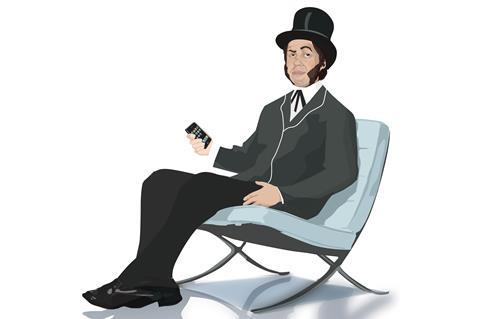 Expensive hobby
One of my hacks was out with a City type recently and talk turned to shooting. It turns out he doesn't shoot grouse because of the prohibitive £100-a-bird cost. A party of 10 can rack up a £40,000 bill for a day's shooting on the country's grouse moors, he said. He told my man he sticks to cheaper game instead, such as pheasant. "And how much," inquired my hack, with an unfortunate slip of the tongue, "does it cost to shoot a peasant?"
Changing the model
Contractors have upped their game when it comes to making presentations to clients while pitching for jobs. I heard Mace's successful bid for Sellar's Paddington Square – better known as the Cube – involved bringing in a rather fancy model of something resembling a Cube. Back in my day, the dilemma usually centred on whether to staple the presentation together or put it in a binder.
Keeping in shape
Speaking of Sellar, I see the firm is swapping gritty Bermondsey for the swankier confines of Fitzrovia when it moves its head office to Clipstone Street this summer. Sellar's staff may be glad to know that a short stroll from their office is a swish cocktail bar called the Lucky Pig, which promises patrons "a relieving post-work tipple or a long-awaited night of dancing and debauchery into the early hours". Seems like ideal training for French property jamboree Mipim to me.
Not far enough?
Aidan Kehoe, who heads up the Royal Liverpool and Broadgreen University Hospitals NHS trust, is leaving to take up the top job at Hamad General Hospital in Qatar next month. Perhaps it's no wonder. The Royal Liverpool hospital is one of two left incomplete by Carillion's collapse. Though if Kehoe thinks moving to the Gulf state means he'll escape construction's C-word, perhaps he should think again. Local firm Msheireb Properties was accused by former Carillion chief Richard Howson of contributing to its downfall by withholding payments, prompting the developer to threaten Carillion with legal action over the claims. Perhaps Kehoe and the bosses at Msheireb could swap Carillion war stories.
Hosting with style
When press officers for a top 20 contractor asked to meet some of my reporters, my hacks were looking forward to giving them a hipster-style welcome at a favourite Shoreditch coffeehouse featuring wooden stalls, tattooed baristas and a shabby-chic aesthetic. So my writers were disappointed when the spin doctors ran out of time to travel east and summoned them to central London instead. A solitary reporter found himself impeccably tended to in a subterranean tearoom at a private members club. He decided this was no great hardship. After remarking on the splendid art, he was surprised to learn he faced a wall filled with originals by David Hockney. It was a timely reminder that whatever hardship befalls construction, it still has some cash to splash.
Getting on namelessly
One of my reporters attended a presentation about the Royal College of Art's new campus in Battersea, designed by Herzog & de Meuron – the Swiss architect behind the Tate Modern. Given the high profile of the architect and the importance of design to the university, you might expect them to get on famously. But Ascan Mergenthaler, the German-born senior partner at the architect, ended an interview by asking: "Do you need my card? Because I've known Paul [Thompson – vice-chancellor] for so long, but he still can't say my name correctly." Awkward.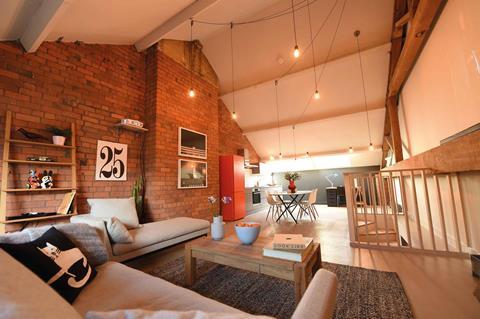 Hey preston!
"Loft apartments in Preston come with the New York touch". A press release about a new development in the Lancashire town landed on a colleague's desk and prompted a doubtful glance. But why shouldn't that part of the world have lofty ambitions? Preston's 125-year-old Union Carriage Works building has been given a residential makeover, designed by Philip Thornton of The Chase Architecture. "Using the structure of this old warehouse, we've created real loft apartments offering height and space," the former Conran + Partners man added. New York, London, Preston … it's got a certain ring to it, I must say.
Send any juicy industry gossip to hansom@building.co.uk