This week, so-called troublemakers (aka consultants) speak shocking words at a contractor's breakfast event – and we find out something fruity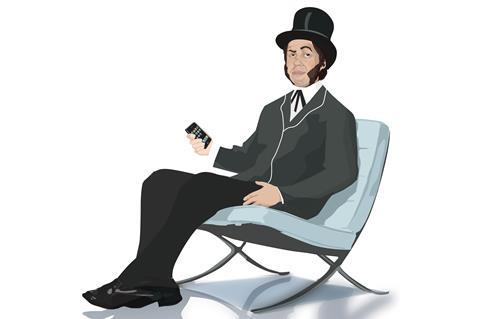 Catty
Last week, the Federation of Master Builders (FMB) hosted a soiree in the House of Lords to mark the launch of a new construction licensing taskforce, which is made up of 11 different trade bodies. The new chair of the taskforce, former British Property Federation boss Liz Peace, told attendees: "I spend my life herding cats, so I suppose I'm qualified."
In a jam
At the same launch, one of my hacks approached FMB chief executive Brian Berry. After several minutes he dared pose a question to which people might have been wanting an answer for years: "What, Mr Berry, is your favourite berry?" The answer is raspberry – but it's blackcurrant in jam and strawberries when consumed with cream. "I'm a man of nuance," Berry said. Talk about juicy gossip …
Cutting remarks
At a recent Mace breakfast event, the Spurs stadium builder launched a report on how construction can help society by modernising. "I'm not so sure I'm overly keen on the legislation idea," Mace chief executive Mark Reynolds, said – after Ramboll's UK managing director Mathew Riley called for more of it. Hannah Vickers, chief executive of the Association for Consultancy and Engineering, added: "Do away with tier-one contractors and bring in consultants," provoking gasps from the audience. All Reynolds could do was lament the presence of "troublemakers" on the panel.
As I said …
After the latest revelations about Kier's payment practices, detailed elsewhere in this magazine, reporters were hoping for a bit more introspection from the contractor. A spokesperson sent over a comment that was word-for-word identical to one Kier had issued eight months earlier after it was outed as a poor payer in a parliamentary inquiry last October. When this was pointed out, a spokesperson acknowledged a "similar" statement may have been made before but added: "I didn't want you to think that this isn't something we put a lot of focus on." Right…
Keep it under your hat
As my colleague surveyed the capital spread out below him from the 75th floor at the Landmark Pinnacle tower in east London's Isle of Dogs, he made a mental note to buy his own PPE for future site visits after being urged to do so by a fellow visitor. What's the advantage of having your own stuff, my colleague asked. "Well, for a start, you don't contract ringworm from a dodgy hard hat," came the rather glum reply. We are happy to point out that all the PPE supplied at the recent site visit was ordered in brand new.
Send any juicy industry gossip to Mr Joseph Aloysius Hansom, who founded Building in 1843, at hansom@building.co.uk