This week, a brilliant idea on how to fix HS2's troubles by moving parliament to Birmingham, a nostalgic look back at a simpler time for marketing, and the uncanny fact that fact-finding missions always head for the sun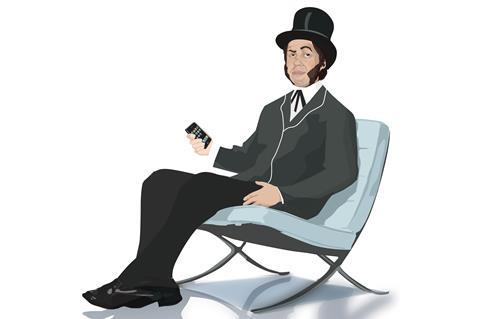 Training days
They say being manager of the England football team is the impossible job, but David Higgins might disagree – he's faced a fair few tough gigs but says one stands out as the toughest. Still probably best known as being the chief executive of the Olympic Delivery Authority for the 2012 Games in London, the man has a CV peppered with high-profile appointments. Chief executive of Lendlease, boss of English Partnerships, and most recently chair of HS2. Between making sure the Olympic venues were built on time and his stint at HS2, Higgins was chief executive of Network Rail for three years. "The hardest job I've ever done in my life," he tells my hack. "It's an unbelievably difficult network to run." I don't think he misses it.
A chilling thought
I'm sure it all works fine, but during these long winter months I always fret when confronted with fingerprint access technology of the kind being used to get into HS2's Old Oak Common site – where preliminary site works for the new station are well under way (see pages 30-32). Not that I'm worried the technology will go on the blink, more that my finger will stick to the reader in the cold and tear strips of skin off.
Middle management
Speaking of HS2, former culture minister Ed Vaizey has a novel idea on how to silence the scheme's doubters in one fell swoop: build a new parliament in Birmingham. "I would be open to it being built [there]," he tells my hack. "It would be quite exciting to move parliament to Birmingham. It would help get HS2 built. All the opposition would fade away." But what to do with the existing building, which is due to be given a £4bn upgrade? "It should become a heritage site and luxury hotel owned by Historic Royal Palaces." I ran Vaizey's idea past a couple of colleagues from Brum. "Is his nickname Crazy Vaizey?" enquired one. I get the impression they don't think it will fly.
To die for
The concept of living wills has come to the fore recently, what with Carillion going belly-up and the government worried that others might follow suit. In short, a corporate living will spells out contingency plans in the event that a firm goes pop. Interserve is one of those firms that's been told by the government to draw one up, with Sandwell council asking the firm to create one too. Not that councillors in the borough are entirely sure what it means. At a recent meeting discussing the issue, one admitted: "I don't understand. I thought all wills were made while you're alive and then don't come into place until you're dead."
Strictly business
I hear someone from a well-known QS is off to Australia next month on one of these "fact-finding missions", a label beloved by those people lucky enough to be on them and seemingly only ever applied to far-off climes rather than, say, a couple of days spent fact-finding in Hull. "Everyone seems to think it's just a jolly," my man protests. "My schedule is absolutely packed." The return home is via Hong Kong. I'll leave it there.
Catchy numbers
One of my team attended an event to launch roofing firm BMI UK & Ireland, whose brands include tile maker Redland – which was set up 100 years ago as Redhill. Back in the day, when Redland launched a tile it tended to name it after the year in which it was unveiled – one example being the first single-lap concrete tile, the Redland 49. Marketing in those days wasn't quite what it is now, so the following year we had the Redland 50 and after that the Redland 51. And so on. Well, it was the age of austerity after all.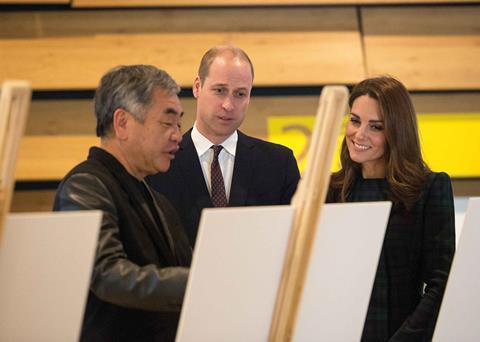 Princely sums
The V&A's museum in Dundee was formally opened recently by the Duke and Duchess of Cambridge. For those with long memories, the building was given an original pricetag of £27m, with Japanese architect Kengo Kuma then winning an architectural competition in 2010 – by which time the cost had shot up to £45m. An independent report put out more than three years ago said there was "little prospect" of the £27m figure being met. And how! It eventually cost £80m, nearly 200% more than the original budget. Given the expression on the Duke of Cambridge's face, perhaps Kuma was being helpful and explaining all of this to him …
Send any juicy industry gossip to hansom@building.co.uk