While the picture in the Carillion inquiries gets ever muddier – not helped by an excess of Watsons – over at Apple, employees are seeing too clearly for their own good and have the bruises to prove it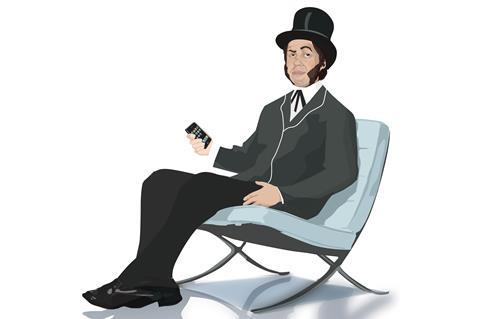 Painful clarity
Apple employees are known for their braininess, so it's a surprise to hear they seem incapable of walking around the company's brand new $5bn headquarters in Cupertino, California, without bashing their heads against the glass walls. In an apparent triumph of form over function, the Fosters-designed spaceship-shaped HQ has ultra-transparent doors and walls that are hard to tell apart, leading to several employees walking into the walls head-on and needing emergency treatment. You would have thought some bright spark would invent an app to alert staff glued to their iPhones of the approaching danger. But no, yellow sticky notes were stuck on the doors instead – then promptly banned as an affront to the building's design. Apple has now resorted to placing rectangular signs around the building. Let's just hope they're not transparent.
Falling short
There I was last week, savouring a cup of Earl Grey and reading about how well UK brickmaker Ibstock was doing with profit up, when a younger colleague happened to mention that Lego, the famous toy brick manufacturer, had admitted that sales and profits had fallen for the first time in 13 years. It seems the Danish firm had made too many bricks and was having to sell off stock cheaply. No wonder, I say. There are a staggering 3,700 different types of Lego brick.
Sounds fishy
It looks like Carillion bosses thought they were involved in high stakes espionage rather than a rescue plan in the contractor's final months, with names of secret projects scattered through board meeting minutes. An independent business review carried out by EY was named Project Ray, while Project Salmon was the name given to a plan to raise equity in the struggling firm by way of a rights issue. As the MPs on the parliamentary inquiry looking into its collapse are finding out, it was becoming more and more clear that the firm was heading for the knacker's yard towards the end of last year. Surely Code Red would have been more appropriate?
Elementary
One MP in the Carillion inquiry got a bit mixed up with his Watsons last week. Conservative Stephen Kerr began taking EY partner Lee Watson, who was hired by the contractor as chief transformation officer last September, to task over an apparent contradiction in comments he made about the board. Watson told MPs that from what he saw, the board was "engaged and appropriate", which was at odds, Kerr said, with a board minute from last year in which Watson accused it of "wilful blindness". Watson's colleague, EY global restructuring leader Andrew Wollaston, was forced to step in and clarify: "There is a gentleman who made those comments called Stephen Watson." Turns out Stephen Watson was the number two to Carillion's interim chief executive Keith Cochrane. "Not Lee Watson?" queried a somewhat desperate Kerr. "Not Lee Watson," confirmed Wollaston. I think that's pretty clear, Mr Carr.
Mind the carpet
Last week, International Women's Day coincided with plenty of groups out there trying to push for more women in the industry. One was the FMB, which released a survey revealing that one in three homeowners would prefer to hire a female tradesperson. There's just one thing: the main reason people gave was that women may be more likely to be respectful of their homes. I'm not exactly sure that's breaking the mould.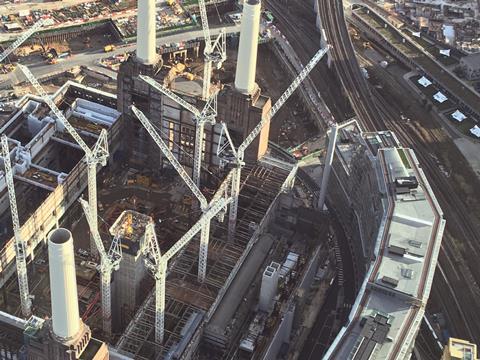 City spin
SME developer Click Above certainly took their latest press briefing a step above, with one of my hacks being fortunate enough to be given a bird's eye view of London in a helicopter. The chopper took them on a loop of London, taking in everything from Windsor Castle in the west to Greenwich in the east. The lucky few on board also got a peek from above at Battersea Power Station, with a quick flyover revealing plenty happening on site. The only downside to living the high life? A bit of turbulence that left everyone on board feeling a little green.
Send any juicy industry gossip to hansom@assemblemediagroup.co.uk