These were a shocking set of results by any standards and clearly there's no quick fix - but the beleaguered contractor's recovery plan seems to have legs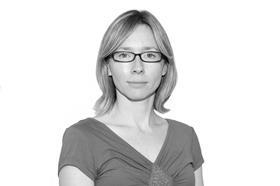 "You see before you a faded shell of the person I was six months ago" – so joked chief financial officer Mark Whiteling as he opened Interserve's full-year results presentation this week. Laughs aside, looking at the frankly horrible set of figures it's not hard to believe him. Having delayed releasing the contractor's 2017 results since March while chief executive Debbie White secured backing for its £834m borrowing limit, the markets initially reacted to the news of £244m of losses and net debt at over £500m with a share price nosedive of 17%.
Interserve CEO Debbie White was clear that much of the company's pain has been self-inflicted – basically it has bid too low for too long on jobs that pose too much risk and is suffering the consequences. Sound familiar?
To put that into perspective, in 2016 Interserve netted losses of £94m and net debt was £274m, so when CEO White says "2017 was an extremely challenging year", few would argue.
The extent of the problems is deep and wide, ranging from another writedown of £35m in its ill-fated energy-from-waste business, to its loss-making construction business (£19.4m) and poor performance from its support services division. Of course, difficult market conditions have played their part – the latest ONS figures show that construction activity has declined so far it is starting to act as a drag on the rest of the UK economy. But White was clear that much of the pain has been self-inflicted, stating that the UK construction business has suffered historically from "poor decision making in project targeting and inadequate project control" – basically it has bid too low for too long on jobs that pose too much risk and is suffering the consequences.
Sound familiar?
From the government's point of view, another Carillion-style company failure would be a headache it could well do without.
So it's understandably keeping a close eye on developments, apparently convening fortnightly audits to review Interserve's balance sheet and to check progress on key public sector contracts. And those representing the supply chain will no doubt be seeking assurances that Carillion's approach of starving its suppliers of cash is not part of Interserve's recovery plan. Perhaps in a bid to allay this fear, Interserve's chair has said "aggressive working capital management [would be] unfair on our suppliers and unsustainable".
So what is Interserve's plan?
It already secured its £300m refinancing deal with lenders back in March, giving it breathing space of at least 18 months. The next challenge is getting a tight grip on its pipeline of work. To that end, the CEO and the CFO have both said they will sign off every potential project, and will have a "laser-like focus" on bidding for work. The upshot for the UK construction business is that work will be scaled back, revenue will be sacrificed for the sake of healthier profit margins.
Energy-from-waste jobs have been a persistent problem, but White hopes to be rid of them this year. A swift exit from this sector cannot come soon enough. Meanwhile the company's Fit for Growth efficiency drive is being cranked up with the aim of annual savings of £50m that will feed through to the bottom line by 2020. And it's focusing on making the business overall less "fragmented and federalised", with an emphasis on standardising approaches and processes.
As recovery plans go, this all makes sound business sense, and with a fair wind it could be enough to turn Interserve's fortunes around. It's been done before, after all. Balfour Beatty – which just three years ago posted a £304m pre-tax loss pulled down by a string of problem jobs – this year saw profit leap from £10m to £117m. And it did it under Leo Quinn by overhauling the management, pulling out of sectors it couldn't make work, and injecting some much needed discipline into its bidding processes.
Clearly, there's no quick fix for Interserve – by its own admission things could get worse before they get better, with net debt predicted to peak at around £680m in the first half of this year. But if it can bring about a root-and-branch culture change and apply the discipline shown by some of the success stories in our industry, it has as good a chance as any.
All change
The overwhelming feeling after this week's forced Cabinet reshuffle is that housing's loss is the Home Office's gain. Sajid Javid, against most expectations, turned out to be a radical force at the Ministry of Housing, Communities and Local Government. Unlike his predecessors Greg Clark and before him Eric Pickles, who largely left the housing part of their brief to their ministers and concentrated on the local government role, Javid is credited with taking housing head on. Under his watch he increased the annual housebuilding target from 200,000 to 300,000. He also did much to reverse the Cameron-era obsession with home ownership, broadening government policy to address social and affordable housing. That was an enormous change in political focus.
The fear is that his replacement, James Brokenshire, might not continue to drive the delivery of housing numbers with the same gusto. But then again, housing is a key part of Theresa May's personal pitch, and so her new Cabinet ally may have the carte blanche he needs to keep housing at the top of the agenda. At least, while May herself clings on.
Postscript
Chloë McCulloch, deputy editor, Building