Modular construction is being touted as the as way forward for housing build, but the market is still waiting for the breakthrough product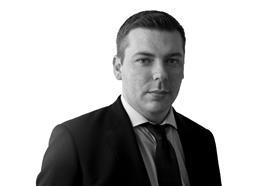 Is modular construction the answer to the housing crisis? It's simple to scream Modernise or Die at an industry looking for innovation and an alternative path. But we have to accept that construction is struggling from a multitude of macro-economic, financial, political and regulatory forces that are putting it in a headlock and hampering progress. It's difficult to modernise when you're on the ropes and struggling for breath.
Look, for example, at the boom in smart phones to witness that for every entrepreneurial genius, such as Steve Jobs, there's a job centre's worth of "me too" flops who have lost their shirts along the way.
The one thing you can say with certainty about modular housing is that it's complex to get right and costs money you might not have. Aside from getting the technology and logistics correct, there is an investment involved which comes with its own risk. And how do you market it?
Today's innovators, investors and hipsters point to market conditions being perfect for a disruptive investment in the housing sector
It's not a new risk of course. Twenty years ago, this magazine reported with gusto reforms espoused in Sir John Egan's report into construction. This included a bold plan to "mechanise construction" in the same way the car industry had done.
Since then, pioneers have built off-site construction factories, innovated the design and engineering of the process and reduced the time and cost it takes to assemble modular. But the success has been limited. Some countries seem to have pushed ahead – take a look at YouTube to view a fast food restaurant being put up in under 90 minutes in a suburb of Beijing.
But in the UK, modular hasn't become mainstream at all. And it makes you wonder, why not? Despite every housing minister lauding it as a great solution when firing off big housebuilding targets to solve the crisis, modular hasn't, to date, been able to significantly ramp up production.
Part of it is the fault of the many rich, complacent, not-so-agile incumbents relying on their land banks and high barriers to entry to fend off any competition. But that's not all of it.
While demand for a house remains high, demand for an off-site house does not. Whether it is the design, configuration, costs, perception of poor quality and reports of over-heating or a simple stigma attached to it, modular housing hasn't taken off.
Yet. Today's innovators, investors and hipsters point to market conditions being perfect for a disruptive investment in the sector. The insurer Legal & General is a high-profile institution seizing the opportunity and looking to disrupt the sector with major investment into off-site and modern methods of construction.
But overseas investors are beginning to pile in too with new products and promises. There is an excitement and vigour that comes with big-ticket investment in trying to solve the technical and perception problems which could, in turn, solve the bigger housing crisis.
But in the meantime we await the breakthrough product, the cut-through marketing campaign and a radical change in perception away from a cheap, easy-to-assemble, Ikea-style modular home that nobody really wants to live in. We await to see when UK housing will get a modular housing product that breaks the mould and does what the Apple iPhone did to revolutionise the smart phone market.
Until then, it's difficult to see anything but incremental change. Those in the market now will use their growing expertise and innovation to continue to develop the sector. But it's just as likely that a radical tech company will come along that has never built a house, employed a worker or owned land but nevertheless comes with a revolutionary idea that catches the imagination, gains momentum and cuts straight to the heart of the issue.
So what's the score?
Tottenham Hotspur may be flying high at the top of the Premier League already this season, but it's difficult to see the club being in contention for Building's Construction Client of the Year 2018 trophy.
Everyone knows that building a stadium is difficult and fraught with risk – remember Wembley? From delivering sight lines and complex roofs, through to M&E and the roll-out of the facilities, along with all the testing and safety requirements that come with it, it's never going to be an easy win. But when you've got construction giant Mace overseeing the project, a firm best known for its no-nonsense approach and for successfully delivering the Shard, Europe's tallest building, then it's destined to grab headlines.
And then there's the client, Spurs, led by Daniel Levy, renowned for being one of the toughest and best negotiators in football. With all that, you want to know where the liabilities sit in a project that is estimated to be at least two months late, over-budget and causing significant heartache to Spurs' loyal following.
What has emerged from Building's exclusive interview with Mace boss Mark Reynolds is that Mace's liabilities are significantly reduced due to having a standard construction management contract. This leaves the client contracting directly with other trades on site, which is understandable notwithstanding the complexities and risks involved. But whatever the course of events, wherever the blame lies, the one question that neither Spurs nor Mace have yet to answer is: when will this stadium be open, please?
Tom Broughton, group editor, Assemble Media
Postscript
Chloë McCulloch, acting editor, Building