This year may be politically volatile, but compared with 10 years ago construction is financially stable
Once-in-a-lifetime political uncertainty, fragile economic growth, a contracting overseas workforce and markets on a knife-edge are just some of the reasons why people in construction - builder, developer, surveyor or contractor - are apprehensive about 2019.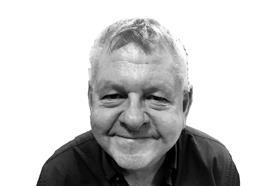 But as we edge ever closer towards 29 March 2019, it's too easy to focus on the negatives - of which there are admittedly a fair few - and overlook the positives. Yes, I said positives. Because there are actually some of those, too.
One is the structural supply deficit, or in plain old English that fact that we're still not building anywhere near enough homes. This in itself will act as a glass floor under house prices and serve as a relative price hedge to the residential construction sector in the years ahead.
Official house price data out this week also showed that in many areas beyond London and the south east, the property market is still resilient and transaction levels robust. While prices and transaction levels are faltering at the national level, dig deeper and it's clear that both are being disproportionately weighed down by those in the capital.
And while demand from prospective buyers may not be as strong as we'd like, the strength of the UK jobs market — employment levels are at all-time highs — means that, priced correctly, units will sell. The jobs market of 2019 is the polar opposite of that of 2009.
Inflation is also edging ever closer to the 2% target, meaning the pressure on household budgets is diminishing. And with Threadneedle Street repeatedly telling us that any rate rises will be slow and measured, borrowing costs will remain low for the foreseeable future.
And though a degree of political chaos is almost certain next year, there is not going to be a credit crunch (remember that?). Even if the big banks get nervous, the number of non-bank lenders that the construction industry can draw on has never been as robust.
Construction firms today can borrow from a range of non-bank, challenger and even institutional lenders that simply didn't exist a decade ago. Or at least weren't active in SME finance. And the loans these lenders offer through select platforms has never been as varied.
The finance packages available come in the form of structured and asset finance, HP and leasing arrangements, bridging facilities, cash flow and straightforward unsecured loans (with rates starting from as little as 6%). In short, all bases are covered.
Institutional lenders are particularly focused on the construction sector. They have the financial strength and investment timeframes to ride out the current market uncertainty and look at bricks and mortar through a medium- rather than short-term lens. The difference is substantial.
All in all, while there are plenty of reasons to be apprehensive about 2019, let's not forget that 2019 isn't 2009 and there won't be a crunch. While politically it could be tumultuous, from a debt finance perspective for many firms in the construction industry it will be business as usual.
Tim Basford is COO at Code Investing