Now could be a revolutionary time for the UK construction sector. We should become an efficent, techno-savvy industry. If only we could get procurement right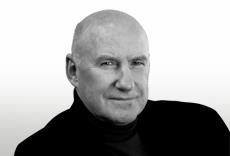 This month I took the chair of the Construction Industry Council (CIC), for two years. At the same moment my practice merged with Perkins+Will, one of the great American firms with about 1,500 architects, to head up Europe, the Middle East and North Africa (EMENA) for them. We'll be called Pringle Brandon Perkins+Will in the region. So, there is a big new player in town and I have two new, huge responsibilities - I must be a glutton for punishment.
With my CIC hat on I know that this should be a time of extraordinary change in the construction industry. I'm told that John Egan thinks that his report Rethinking Construction, written in 1998, failed to achieve reform because of the boom that followed it. We all had too much work and were busy making money - construction did not seem bust and nobody wanted to fix it. Well, now it is bust, and everyone wants to fix it, it's time for change.
The root problem is that UK building costs too much - maybe 30% more than the US (I must ask those P+W people how they do it) and some say even 10-20% more than in Continental Europe. Yet, wages, margins and reinvestment are low. Airline pilots call this being on the "back side of the drag curve". It precedes a crash.
We know what we need to do - we just don't know how to do it. UK construction is a low-tech, un-joined up industry selling expensive products at low profit. We need to be a joined up, hi-tech industry, selling well designed and made products, at good profits.
Let's take the high-tech bit. Our design offices have bristled with computers for nearly 20 years so you might think we are already high tech, but we mainly just use them to produce drawings in a smarter way than we used to. We are one of the last industries to truly go through a digital revolution where design, manufacture and operation are delivered seamlessly through one digital platform.
PFI did not work well – it was an inflexible system that encouraged waste and layering, rather than the reverse
Aircraft, cars and even shopping have all been transformed in this way. The example I love is buying a kitchen at Ikea. You build the 3D model yourself on screen from a wide variety of choices and when you press the "buy" button, the components are ordered, the CAD/CAM machines are instructed to cut the panels, the components are assembled and the shipping company is instructed where to send it all. It's high speed, low cost, high quality and Ikea make a lot of money to reinvest or take as profit. Imagine if we built buildings like that - that's BIM.
But you can't make that work in the construction industry, which is a bit more complex than the kitchen business, if you are not joined up and by implication, delayered. The industry has not joined up in monolithic vertically integrated companies, like the car or aircraft business, because our products - buildings - are too varied and complex. To be competitive and to bring the right skills to the project, a variety of different teams are needed.
The government's last attempt at forcing a new construction industry, PFI, did not work well; it was an inflexible system that encouraged waste and layering, rather than the reverse. And design and build has not produced sophisticated results. The contracting industry itself has become less joined up as contractors become management teams that outsource everything.
The construction industry is mainly a set of SMEs working together within different management frameworks, some led by clients or project managers, some led by contractors. So, joining up is about constructing the team (thank you, Mr Latham) and that is about procurement.
There are three government reviews looking at this at the moment, the All Party Parliamentary Group (APPG) one, Lord Heseltine's review on UK competitiveness, and the Cabinet Office review on procurement. We need them to deliver procurement protocols that assemble delayered, non-confrontational, collaborative teams.
Delayering will be difficult. Trust will be needed to get rid of checkers checking the checkers. Bits of some people's jobs will have to go - one cost management system from outset to completion? How about constructors responsible for their own quality? And someone will have to lead the team, and integrate the process. Who is that going
to be?
These questions have been asked for 15 years and now it's time to answer them. If we do, we will have the most sophisticated construction industry in the world.
Jack Pringle is managing director of Pringle Brandon Perkins+Will