Projects such as New York's hugely ambitious Hudson Yards, Sydney's Metro system or HS2 in London illustrate the benefit of integrating developments with new infrastructure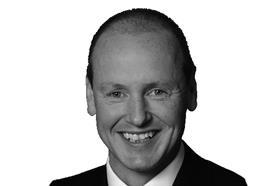 Despite globalisation, the world's great cities remain today as diverse as they are exciting. However, when it comes to the real estate development market in recent years certain trends have become apparent in many of the world's major cities.
For instance, rapid urbanisation has led most cities to look at ever more innovative ways to increase density to accommodate ever greater numbers of people. A notable trend is for city and transport authorities, in partnership with the private sector, to seek to focus on transport-orientated development. The UK continues to require significantly increased investment in its transport infrastructure against a backdrop of multiple competing demands on the shrinking public purse. A growing part of the funding solution is to unlock value from the development opportunities created by the construction of new infrastructure, and in particular over-station or over-site developments (OSDs). Such projects however are not without their complexities and require all parties to understand the legal and design challenges involved.
Of course, development over rail infrastructure comes with its own challenges
The current number of new development opportunities being created around transport projects, and the release of land adjoining and airspace above rail infrastructure for development purposes, is unprecedented in scale. There are a number of different factors at play in this development boom. These factors include the changing approach of transport authorities seeking to release value from their real estate interests to help address funding costs for new infrastructure requirements, a shift in attitude towards development risk by such authorities and developers, the need to address the lack of housing supply and the advances in engineering and construction design. As such, rail operators no longer view stations as just transport hubs as they are now evolving to meet the needs of urban life.
A huge amount of value is set to be unlocked in the regeneration proposals that are being brought forward for the HS2 project. The Euston station estate has the capacity for six million sq ft of mixed-use development that will reshape the Camden area of central London. Building on our work on Crossrail, Ashurst is now working with Lendlease on the project, helping to navigate the constraints imposed by having to work around multiple live rail, underground and bus routes.
Of course, development over rail infrastructure comes with its own challenges. At Euston, there are 18 existing mainline platforms, while the west of the station is being adapted to accommodate HS2. Building a structural deck over those lines to accommodate the development proposals is a complicated process and involves constant vigilance when it comes to risk allocation, planning and cost control. The safety of the existing rail operations will remain the paramount concern of the transport authority around whose station or infrastructure any development is taking place.
Relevant asset protection arrangements will need to be agreed with the transport authorities to mitigate risk and safeguard the rail operations. These impose requirements for collateral warranties, high levels of insurance cover and may require parent company guarantees to ensure payment of compensation for any possible damage and related costs for possession of operational infrastructure. This helps further reduce risks and exposure for all concerned. The benefit of creating new infrastructure and integrating the design of such works with the design of new commercial developments is that issues can be anticipated and worked around with integrated solutions.
Similar opportunities and challenges are to be found in Australia, where a 31km Sydney Metro system is under construction, including six new stations in the central business district, with five including over-station developments. The Sydney model is innovative because the contractors appointed to build the stations are able to pay for the rights to build above them too. This is smart thinking on the part of the city and transport authorities as doing both together should ensure integrated development and the opportunity for intelligent and integrated placemaking around transport hubs.
That's the aspiration, but it also has to remember that protecting the integrity of the transport infrastructure while the inevitably longer-term over-station development takes place. Ensuring that happens is a key part of Ashurst's Sydney's office role on the Sydney Metro project. Contracts have been designed to ensure that delivering transport infrastructure is not contingent on the construction of residential and commercial elements, which after all are reliant on the vagaries of the market. In short, transport infrastructure has to be delivered notwithstanding the value of an inner-city apartment.
Similar projects and strategies are to be found elsewhere, not least in China's mega-cities or at New York's hugely ambitious Hudson Yards project – one of the biggest in the history of the US. However, densification of urban areas and the consequent need to get creative with mixed-use development isn't the only trend to be found in the international real estate markets. The most glaring example is what Savills' head of world research Yolande Barnes calls "the homogeneity of the global investment community". What she means by that is that since the 2008 crash demand for traditional asset classes have converged in the world's truly global cities.
Put simply, the fact that central banks cut interest rates to historic lows lead to sovereign bonds underperforming and as a result a flood of money engulfs the world's property markets. In turn, yields were reduced, leading to not just opportunistic but traditional investors to look for opportunities in what had previously been regarded as alternative asset classes.
The student accommodation market is a case in point. In the UK, the purpose build student accommodation (PBSA) market has blossomed since the global financial crisis. While still behind the UK and especially the US, the wave of development seen in Australia in recent years means that it is rapidly catching up and Ashurst's Sydney office have been key advisors for global funds entering this region. The PBSA market in the country has attracted both international and domestic capital and is increasingly regarded as a long-term and steady asset class.
As these markets mature, investors are looking to new markets for higher returns and mainland Europe is at the forefront, in particular Germany, Netherlands and France. Throughout Europe, there is a growing imbalance between the supply and demand of housing for students due to growing student populations, tightening real-estate markets and, in some cases, reduced public subsidies for students.
So, while local knowledge is still essential, it is clear that in global cities both the development and investment markets are increasingly similar. Culturally, the world's great cities remain as fascinatingly unique as ever, but it cannot be denied that the issues and opportunities confronting the real estate community are more homogenous than ever.
Postscript
Jamie Chapman is a partner, real estate development, at Ashurst