It's time for all of us to talk the language of health and wellbeing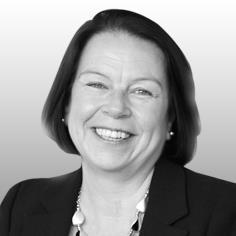 Health and wellbeing in the work place is a subject that has taken many forms over the years. However, as employees are increasingly demanding working environments that are flexible, comfortable and provide a variety of options, the topic has returned with force as employers need to attract and retain staff to maximise productivity.
Further driven by advances in technology which enable individuals to track their levels of health related activity, a healthy work environment has been powerfully driven onto the agenda for employers. Studies such as those by the World Green Building Council demonstrate that you can increase productivity from staff when you have a well-designed working environment that incorporates natural daylight and similar characteristics. If this was extended to show that such environments also enhance employee retention then there is a strong reason for all landlords to start to be more positive on relative pricing.
While the real estate industry has started to think about health and wellbeing as an important factor in driving productivity and retaining talent, it is still considered a 'fad' by some given the current skills shortage and the desire to reduce office costs. As an industry we need to join forces to drive change as health and wellbeing factors are still not being implemented as mainstream best practice criteria for asset management.
The marketing of office space, and increasingly retail and residential property, will need to talk the language of health and wellbeing. The relationship between landlord and occupier will need to evolve to ensure that tenants are provided with a satisfactory service from their landlord. It is too simplistic to assume that change is in the hands of the occupier.
Although there is an increasing demand for a healthy work environment from occupiers, economic downturns have meant that buildings have not always been optimally maintained. Landlords have had to rely on managing agents, who often have little technical expertise, leading to the performance of multi-let offices falling short of intentions. Cost cutting means areas such as filter replacements, ductwork cleaning and air quality monitoring are too easily ignored, and issues not identified. We already know from the so-called Performance Gap that buildings cannot be operated to their optimum energy efficiency due to a skills shortage, but health and well-being requirements bring a whole new challenge to the operation and management of multi-let offices.
We need to drive the conversation beyond the like-minded who "get it" to the cynical, who don't. The trick is not to get left behind.
A collective first step for the industry would be to introduce a process that allows occupiers to objectively measure and compare the quality of environment that a building offers. The WELL Building Standard that originated in the US is emerging as one of the most popular ways of measuring these standards. However, at present it relies on multiple sampling that has to be analysed in the US. The costs for both building owners and tenants are therefore prohibitive. If a more cost effective option can be developed then demand will certainly grow for labelling and certification.
There is no legislative stick to drive change here at the moment. Change will come but may well be slower without any "stick" to drive it as it will rely on occupier demand and forward thinking landlords to 'do the right thing' and work collaboratively towards achieving office spaces that boost productivity through increased employee wellbeing. We need to drive the conversation beyond the like-minded who "get it" to the cynical, who don't. The trick is not to get left behind.
Debbie Hobbs is head of sustainability at Legal & General's Investment Management Real Assets division