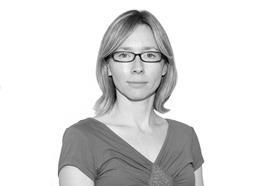 So, just three weeks to the day we are scheduled to leave the EU and still no clear idea of what Brexit will mean for business, or for anyone for that matter. If we stick to the timetable, we should be leaving in three Fridays' time. But that's a big if. Much depends on the big vote in parliament next Tuesday, and even if MPs finally vote through the PM's withdrawal deal, there are mutterings that some sort of delay is inevitable to allow for all the procedures of implementing a deal. The timing is tight to say the least.
The behaviour of our politicians often infuriates those operating in the business world. It strikes many as quite extraordinary that so much remains unknown and unplanned so late in the day. On the other hand, those used to negotiating business deals could counter that taking it to the wire is all part of the game.
Purchasing managers at the sharp end are complaining that Brexit uncertainty is delaying decisions on commercial projects as clients sit tight to see what will happen next
But it's a game with consequences, as we found out this week with the news that construction activity declined for the first time since last year's Beast from the East. February data from the IHS Markit/CIPS construction Purchasing Managers Index shows the index fell below the no-change mark of 50 to 49.5. While the fall was only slight, overall construction output was dragged into negative territory by sharp falls in workloads in the commercial and infrastructure sectors.
You could argue the residential sector is faring better – enjoying its 13th month of continuous growth. But its performance was modest and certainly not good enough to offset declines elsewhere. Moreover, resi is flagged by the latest report as a cause for concern, noting the sector has been losing momentum since the end of last year with increasingly fragile market confidence. So while housebuilding is still the best performer, if consumer confidence slips further there will be an inevitable knock-on effect on the sector.
And the culprit? You guessed it, Brexit. In particular, purchasing managers at the sharp end are complaining that Brexit uncertainty is delaying decisions on commercial projects as clients sit tight to see what will happen next. This political impasse is also blamed for fewer invitations to tender for commercial work.
So it's somewhat unexpected to find that the chair of the City of London's planning committee is in upbeat mood about the Square Mile's prospects. When Chris Hayward spoke to Building this week he admitted he originally had grave concerns of an "exodus" as City firms reacted to Brexit. But Armageddon hasn't happened. Yes, some jobs have gone but nothing on the scale many had feared.
Far from proving a brake on commercial development, Hayward is confident that with the UK outside of the EU, the next decade will see yet more towers popping up on the City skyline. That's because he sees London as one of the top destinations for companies wanting to locate their international teams, often beating the likes of Paris, New York and Singapore as the global city of choice.
He argues that the number of City workers has actually increased by 27,000 to 513,000 over the past three years while we've been in the grip of Brexit turmoil. The logic goes that once all the political nonsense subsides and London's overdue infrastructure boon in the form of Crossrail finally opens, more than double that number will be added to the City worker ranks.
That's all very well for London, but there are big concerns about other parts of the country that don't directly benefit from overseas investment and look much less resilient in the face of Brexit. And lo, this week we've seen the prime minister promise a cash injection worth £1.6bn over seven years to deprived towns, mostly in the North and Midlands. Putting aside the claims this Strong Towns Fund represents a "Brexit bribe", there's no doubt communities in coastal, market and de-industrialised towns on the receiving end will welcome any additional investment. Of course, these are communities that have been starved of sufficient funding for decades, and it's questionable whether one-off pledges will be enough to reverse the decline. Still, construction firms will be pleased that for once the national conversation has turned to how investment in our built assets can not only regenerate local areas but also contribute to the country's overall economic growth. And they'll be hoping there will be more where that came from.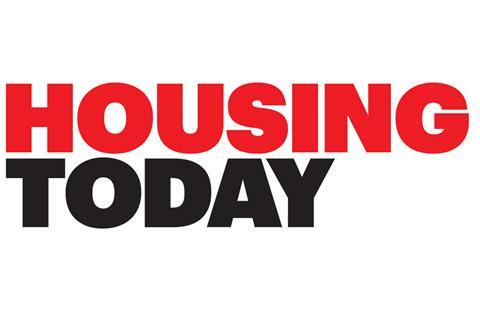 Housing Today
And now for some exciting news: Building's new sister title Housing Today launched this week, offering readers a new online publication for the housebuilding sector. The launch comes at a crucial time for housing professionals who are navigating a fast-changing world: one where the boundaries between public and private housebuilding are breaking down. The government's aim to build 300,000 homes a year by the mid-2020s has helped usher in new breeds of developer while local authorities are once again able to build discounted homes and are starting to branch out into a more diverse range of tenures. We are seeing a blurring of roles as housing associations become adept at private development and traditional private builders set up arms to provide affordable housing. So it will be Housing Today's job to keep you up to date with all the latest news and to make sense of all the change with its mix of analysis, comment and case studies. Enjoy!
Chloë McCulloch, editor, Building