Kilian Pender answers questions on the impact of the building energy efficiency regulations as the start date approaches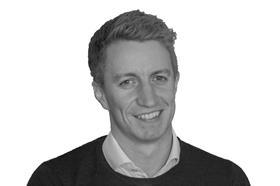 What impact will the minimum energy efficiency standards (MEES) regulations have on the construction industry, and are we starting to see its impact take shape?
The MEES regulations demonstrate the action that is being taken at government level to bring about improvements in the energy efficiency of building stock in the UK. To recap, the regulations are set to take effect from 1 April 2018, when landlords of private rented properties that have F or G ratings will need to ensure that those properties are improved to a minimum EPC rating of E before signing a new tenancy agreement.
Landlords will be required to make those energy efficiency improvements, which can be paid for using Green Deal finance, Energy Company Obligation (ECO) funding, or other third party grants.
As the deadline draws closer, the construction industry is likely to see an increase in the number of landlords looking to upgrade their properties in order to be compliant. At present there have been suggestions that the landlord community is not prepared, with some surveys indicating that more than 60% of landlords are unaware of the regulations.
As momentum builds before April 2018, activity will no doubt increase; however, the regulations won't cover all leases until 2023 (only new or renewed leases will be covered initially), so it is likely that the full impact will be felt more slowly.
Are organisations/landlords taking efficiency seriously, or does more work need to be done to get the message across?
We recently saw the publication of the Clean Growth Strategy, which laid out the government's ambition to drive the UK towards a lower carbon economy. Creating a better market for energy efficiency was at the heart of the proposals.
However, there is a lack of awareness in the landlord community about the steps required to get properties up to scratch, and the benefits that improved energy efficiency can bring. Warmer, more comfortable homes without increased bills are a draw for prospective tenants.
The home improvements envisaged by the new regulations should be seen by landlords as an opportunity to upgrade their assets and attract renters, and the financial support they can access through schemes like the Green Deal means they won't be left out of pocket.
The Green Deal was said to be "flawed", and was axed by government in 2015, for it to be relaunched this year – what's changed?
The Green Deal Finance Company (GDFC) was purchased by private investors in back in January 2017 and, having recommenced financing loans again, the focus now is on creating a customer-centric organisation, where the customer journey is more user-friendly, efficient and streamlined.
Plans for the future include diversifying our product offering, but for now our focus is on the Green Deal, and starting slowly to make sure the product is exactly where we want it to be. We're working closely with the right installers and Green Deal Providers so that customers are receiving a high-quality service from start to finish.
We want to rebuild trust among homeowners so they are confident that they are getting a good deal from the best suppliers. To that end, we're currently working hard on our consumer interface, building a new brand and a new website, which will be launching soon.
What was holding people back when the Green Deal was first launched – why might take-up have been slow?
The business was actually in significant ramp-up when the funding was pulled by the government in 2015 and was receiving loan applications at the rate of £2m-£2.5m per week. Also, the UK has the biggest boiler market in the world by a considerable distance, with nearly 1.7 million boilers sold a year and this is expected to be the case until 2020.
Ultimately, the product needs to speak to consumers and communicate how energy efficiency can improve quality of life and makes homes warmer and more comfortable, as well as save money longer term. Previously, there were some issues with implementation of the scheme in terms of marketing, the customer journey and quality control when it came to installations, so these are the areas of focus for us initially.
Is there one aspect of improving property to meet the minimum standard that should be focused on above others? What improvements can gain the most in the long run?
Insulation is often an effective solution – up to of 35% heat loss can occur through uninsulated walls. In reality, however, that there is no one-size-fits-all approach and there are many factors to consider, including the age of the property (older homes deal with heat and moisture differently to more modern ones), existing energy usage and location (eg. is the building in a particularly cold or sunny part of the country).
That's why we offer a range of measures - including insulation, boilers, ground source heart pumps and air source heat pumps. Green Deal Advisors take the time to visit homes, where they can inspect the property and discuss the particular needs of the homeowner.
Tailored advice reports are then put together, which include a list of recommended energy efficiency measures suitable for that property.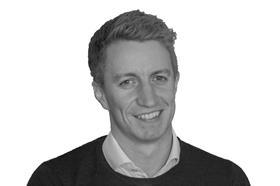 Kilian Pender is chief executive of the Green Deal Finance company