The property industry needs to reassess the way it tenders, remunerates and - ultimately - values contractors' work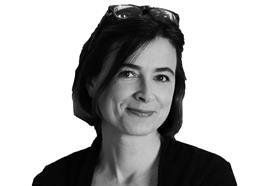 An honest day's work, for an honest day's pay, right? Unfortunately, within the property sector, this doesn't seem to hold up. A slightly altered adage would be far better suited: an honest day's work, for an honest day's pay, at some point in the future, or, in fact, maybe never.
You only have to look at the past year in the construction industry to see this reality play out in real time. The collapse of Carillion - and the subsequent shock waves it gave rise to - put a much-needed spotlight on malpractice within the construction industry. Late payments were one of the many problems that the Carillion debacle shed light on, with as many as 11,600 subcontractors affected by its demise.
Late payments within the construction industry tend to hit SME firms the hardest. A recent survey commissioned by the Prompt Payment Directory (PPD) found that 74% of the construction companies polled have been on the brink of bankruptcy or liquidation, or could be soon due to late payments, which is a huge increase on the 40% reporting problems last year.
Within architecture, the problem is just as perennial, and I've personally experienced it first-hand. From the time wasted on chasing late payments, to the ingenious ways clients use to try to get free work on the off-chance that this could be "our biggest job yet". At times, I feel as if I'm playing a minor role in a Guy Richie film, providing services 'on tick'.
However, the biggest malpractice in the sector has got to be the procurement process for selecting architects and what is required from architectural competitions and tendering for public sector and housing association work.
A typical pre-qualification questionnaire (PQQ) tender, for instance, usually gives applicants a month from issue to its submission. That's a whole month's worth of work, which is a huge amount of time to spend on a speculative project that, in most cases, will not heed any pecuniary benefit to the architectural practice. Admittedly, previous work can be reused but our experience is that to be successful in these, responses have to be specific and reworded for each tender. This obviously takes time.
Being on a framework following a successful PQQ is also only the first hurdle. Every project will then need be re-tendered, for what effectively becomes an invitation-only competition. If quality and pricing have been deemed acceptable at the first stage, projects should be allocated on a rota basis, ensuring that work is spread out across different practices, but this isn't the case.
In addition, advertised tenders can get cancelled last minute, as was the case with the Hackney SME Architectural Framework, advertised in April and cancelled in early July. How much work must have been prepared for these and by how many practices? What a waste!
There is also the issue of selection criteria, which frequently prioritises cost over experience and quality design. While it is completely understandable for local authorities and other public bodies to demonstrate value for money and the best use of taxpayers' money, neglecting the quality of design can cause a variety of problems – from delays in the planning process to higher maintenance costs to negatively impacting the health and wellbeing of the future residents and wider community.
It is, however, always easy to point the finger at the client and OJEU procurement, which would be disingenuous. As architects, together we need to take a more discerning view on what we are willing to accept, so not to cement this practice within the sector and - ultimately - undermine the true value of our work. We must make the case to developers and clients that our work and involvement creates significant value-add for a project and it goes far beyond drawings and conceptualisation. Architects are taught and trained to be designers first and foremost, not business people. But the two are not mutually exclusive. In fact, the whole architectural industry would benefit from architects being more business-minded in their day-to-day work.
Amid a housing crisis that is continuing unabated, and with demographic shifts requiring novel and urgent housing solutions, the property market has never needed architects more than it does now. This fact should be reflected in the tendering process and its evaluation.
Félicie Krikler is director at Assael Architecture