Ann Gray compares two very similar buidings this week - with very different conclusions. The Disney concert hall in LA makes her heart sing but there's more than one bum note in Seattle
I am wonderstruck by Frank Gehry's Walt Disney Concert Hall in downtown Los Angeles. Its exuberant steel skin is a great metaphor for the uplifting nature of music and the structure is surprisingly small for its large emotional impact.
You know at a glance that something amazing is happening inside.
Seeing and being seen during the intermission is one of the delights of going to a concert and normally a large open lobby would be best for this but Gehry has designed a fantastic, curvy, multi-level experience where every angle reveals a delight of people watching.
The combination of shapes, colours, wood, windows and supreme comfort are truly the work of a master. The quality of the sound is excellent and a performance on the magnificent wood-piped organ is not to be missed.
My blunder, and one of the least resolved buildings I have ever been in, is Gehry's Experience Music Project in Seattle, Washington. Seattle is a very tactile city. There is a lovely small-scale grunginess about it that is earthy, detailed and accessible. Gehry's building is a reflective clash of blobby masses set in a park. I guess the idea was a sort of free-form Pei-Louvre pyramid but it went terribly wrong. It is a very unwelcoming building.
The skin appears to have deteriorated so that the colour and reflectivity are uneven and it looked weathered even when new. Keeping an open mind, I expected a surprising interior but again disappointment loomed. Gehry's trademark low-brow wood and steel interior just looked unfinished. The path of circulation was disjointed, the permanent exhibits seemed superficial, and the best view from any angle was of the gift shop.
Wonder
The Walt Disney Concert Hall in Los Angeles was part-funded by a donation from the animator's widow, Lillian and the company itself. Costing $130m, the project was launched in 1992 and completed 11 years later. The project came in far over budget and the parking garage cost a further $110m. The hall seats 2,265 people and is the home of the Los Angeles Philharmonic orchestra and the Los Angeles Master Chorale.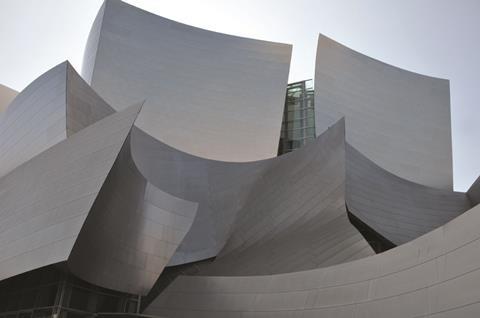 Blunder
The 3,300m2 Experience Music Project in Seattle contains mostly rock memorabilia and technology-intensive multimedia displays. It sits in the Seattle Center and opened in 2000. The architect, Frank Gehry, has compared the building to a guitar; residents call it "The Hemorrhoids".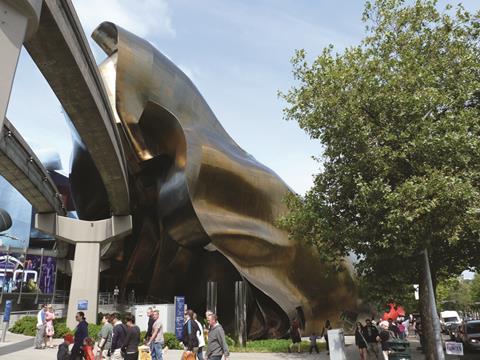 Ann Gray is the principal of GRAY Real Estate Advisers in Los Angeles. She also founded Balcony Media, which publishes the industry magazine architecture/engineering/construction (AEC) magazine for local professionals