The Hawkins/Brown partner is mesmerised by Living Architecture's enigmatic boat on the roof of London's Southbank Centre, but all wound up about Anish Kapoor's Orbit tower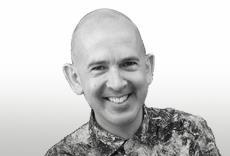 What happens when you take two artists, pair each with an architect, and offer them a similar brief: to create a public artwork during the "Jubolympic"
year for a significant site in London? Well, you get my wonder and blunder selection.
Let's take my wonder first. A Room for London is part of Living Architecture's continuing effort to offer the public opportunities to enjoy exceptional contemporary architecture in unusual settings. Commissioned by its founder, philosopher Alain de Botton, artist Fiona Banner and architect David Kohn have created a structure that looks like a latter day ark, run aground on the roof of the Queen Elizabeth Hall at London's Southbank Centre.
From Waterloo Bridge one can see that it is a finely crafted vessel, albeit whimsical, vested with enough nautical detail to reinforce its shipshape credentials. At night it sits in a pool of light, its lucky occupants darting about as deckhands.
Subtle and engaging, it asserts itself quietly and distinctly, playing host to multiple situations - an intimate hotel suite one day, the headquarters of
a kind of pirate radio station the next.
My blunder is artist Anish Kapoor's ArcelorMittal Orbit on the Olympic park. What it lacks in poise it makes up for in girth and clunky dynamism. Its useful components - an observation deck and vertical circulation core - are crude, struggling to break free from a tortuous knot of steel.
Both works raise questions about cost, craft, patronage, purpose and meaning. Much has been written about the concepts behind Kohn/Banner's project, but nothing convinces me that Kapoor's tangle of tin is little more than a concept.
I will chart the onward journey of Botton's boat but won't be happy until the ArcelorMittal is
sent into Orbit.

David Bickle is a partner at Hawkins/Brown
WONDER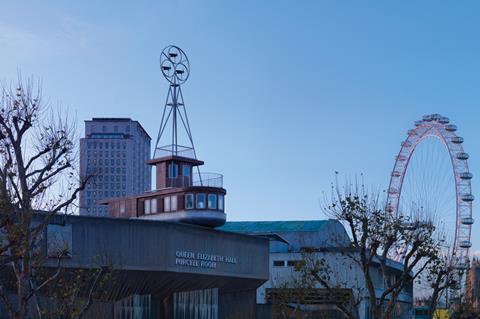 Inspired by the Roi des Belges in Joseph Conrad's Heart of Darkness, A Room for London is an installation by artist Fiona Banner and architect David Kohn at London's Southbank Centre. The one-bedroom boat is available to rent by the public for night-long stays throughout 2012. It will also transmit a programme of writing, performance and music.
BLUNDER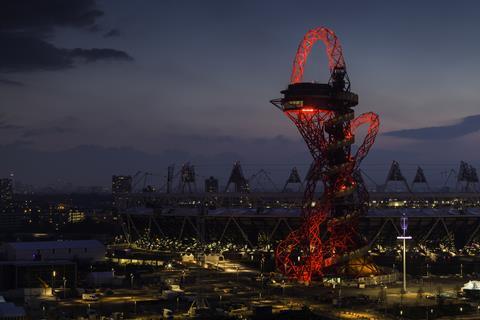 The ArcelorMittal Orbit is a 115m-high observation tower in the Olympic park in east London. Designed by artist Anish Kapoor and architect Cecil Balmond, the steel structure is Britain's largest piece of public art and is expected to cost £19m, with £16m coming from Britain's richest man, steel tycoon Lakshmi Mittal.