Gilbert Gerber's heart soars in the free forms of Richard Rogers' Barajas airport, but a visit to the labyrinthine Washington Dulles leaves him looking for the emergency exit
As a frequent traveller, I have always been very familiar with airports: they are fascinating places with high volumes of constant people movement, but there are wonders and blunders among them as much as in any building type.
My wonder, Barajas airport, is an architectural masterpiece. My first reaction when I arrived there was "Wow!" I was amazed by the dynamic, wavelike geometry of the sculpted timber-clad roof and the ambience of the internal space. Hundreds of colourful, dynamically placed, engineered columns lifted my weary traveller's spirits.
I felt surprisingly unrestricted there, with the floor opened to movement and making me feel directed, but never controlled. The layouts allow activity to take place without overcrowding, and while the spaces are vast, I never felt lost.
Its relationship to the runway is well-organised, too: the Boeing literally tucked in next to the main building. If airports can make people smile, we will have quite a few happy people on the planet. Perhaps not truly happy, but smiling at least.
Listing airport blunders is quite easy, but actually picking the unlucky one is more difficult. I've gone for a particularly bad one, which is on a similar scale and high status as my wonder: Washington Dulles International airport. We once spent a couple of hours in transit there before escaping the monotonous, air-conditioned, artificially lit halls that run for miles and miles.
It sums up all that can be bad about air travel when done wrongly, which goes to create the usual drudgery of transport terminals, the meandering of endless corridors, very little natural light, long queues, control points, dehydration and sensory deprivation.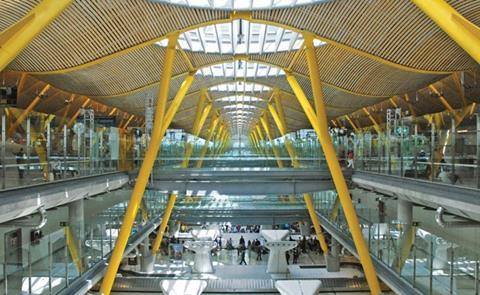 Wonder
The New Terminal Area (NAT) at Madrid-Barajas airport was opened in 2006. It was designed by the-then Richard Rogers Partnership, the Spanish practice Estudio Lamela and two engineering companies, TPS and Initec, to accommodate between 65 and 70 million passengers a year in a 1.2 million m2 space.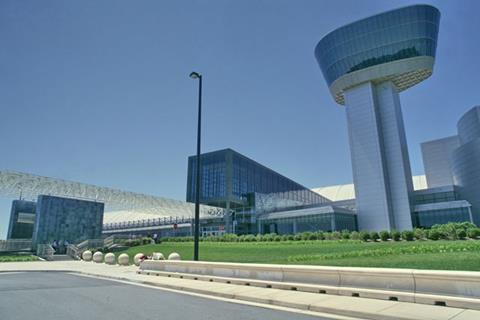 Blunder
Initially, Washington Dulles International airport, designed by Finnish architect Eero Saarinen, was acclaimed for its beauty and lightness. But in 1990, the main terminal was more than doubled in length and extra room was added at the front of the building.
Opened by President Kennedy in 1962, it occupies nearly 50km2.
Gilbert Gerber is a project manager associate at BDP