Maxwell Hutchinson dreads the decline of a health centre in Islington, but is sickened by a trip down Farringdon Road
It's hard to pick a favourite building, but today I have to drop a letter off for my GP at the Finsbury Health Centre in Islington. That building is certainly one of my top ones and I'm not alone. In fact, my GP got a job there specifically so he could be in the building. Now it's under threat of sale and redevelopment.
The grade I-listed centre was commissioned by the pioneering Finsbury council. It was designed to serve the slums of Clerkenwell as part of an investment in preventative medical care such as anti-natal treatment. It must have looked like it came from out of space when it was constructed in the thirties, and it still amazes, startles and fills me with joy when I see it. Even though it has many of its original fixtures and fittings, it's desperately in need of repair. But the fact that it still fulfils its original function is a source of even more happiness.
I can't decide on a least favourite building so I am going to have to choose my least favourite street. I can't travel down Farringdon Road without risking my health. Particular low points in this stream of architectural excrement (travelling from King's Cross) are the terrible Holiday Inn, the vast Post Office complex at Mount Pleasant (which shamefully still contains unreconstructed bomb sites in its wilderness) and the NCP car park. What a car park is doing on one of London's main streets I'll never know.
Then there's the huge maroon and grey plastic building which runs from Clerkenwell Road to Cowcross Street, where you find the station. I'm always glad to get to the Holborn Viaduct - which is an absolute feast - but one of these days I'm not going to make it. It's that bad.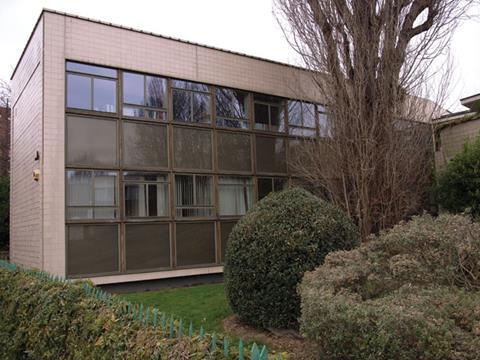 Wonder
Finsbury Health Centre in Islington was designed in 1938 by Hungarian émigré, Berthold Lubetkin, with the aim of offering healthcare for slum dwellers in a
light-filled environment. It included a tuberculosis clinic, a dental surgery and a solarium. Free at the point of delivery, it served as a model for the NHS when it was launched after the war. Islington primary care trust says it is unwilling to find £9.1m for repairs and is trying to sell it.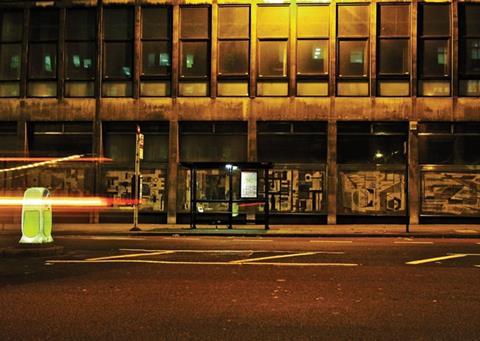 Blunder
Farringdon Road was built between 1840 and 1860, burying the River Fleet under it. It was one of the first multi-lane roads ever built and included the first stretch of underground railway, which later became part of the Metropolitan line. It is now part of the A201, which goes from King's Cross to Elephant & Castle.
Maxwell Hutchinson is an architect, author and broadcaster and former president of the RIBA