The latest in our series of CPD modules focuses on the types of steel lintel that can be used over doors and windows and the most important considerations for specifiers. This module is sponsored by Catnic
How to take this module

To take this module read the technical article below and click through to a multiple-choice questionnaire, once taken you will receive your results and if you successfully pass you will be issued automatically with a certificate to print for your records.
Introduction to steel lintels
Until the galvanised steel box lintel was invented in the 1960s, almost all lintels were made from reinforced or pre-stressed concrete. By the 1970s, the majority of lintels used in domestic buildings were made of steel.
Steel lintels offer a number of advantages on construction projects.
Because they are lightweight and do not require lifting gear, they are easy to handle, construct and dismantle, and can contribute to site safety.
They are available in a wide variety of widths, sizes, lengths and strengths, as well as custom-made designs to cater for arched, corner, bay and other lintel styles.
They are not visible above openings and so do not interrupt the aesthetics of brickwork. Steel lintels also facilitate the building of brickwork over an opening without having to form an arch-effect.
Steel lintels are much less prone to site damage, and a rigid steel cavity lintel adds stability to a cavity wall around an opening during the construction process itself.
Some lintels incorporate a damp-proof course (DPC).
Steel is 100% recyclable, and can be recycled again and again without degradation of its properties or performance. More than 40% of the world's "new" steel is made from recycled steel without any loss of quality. In the UK, the current recycling and reuse rates of steel construction products is 94%.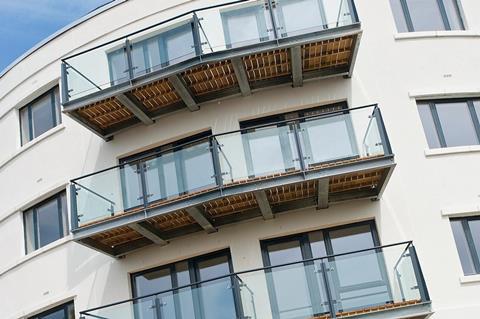 Design considerations for steel lintels
Steel lintels should be designed, manufactured and tested in accordance with British and European standard BS EN 845-2:2003, which applies to lintels up to a maximum of 4.5m in length. This was based on and supersedes BS 5977, first issued in 1981.
Material specification
Steel lintels are manufactured from high-quality hot-dipped galvanised steel to BS EN 10346:2009 with a Z275 coating containing 275g/m2 of zinc.
A polyester thermal-setting coating is then applied via an electrostatic process to provide additional » » corrosion protection. By using high-temperature curing, a tough, durable surface is produced, which is an additional benefit when lintels are subject to rough handling on site.
For severely exposed areas, classed as MX4 and MX5, the lintel material and coating specification should be limited to austenitic stainless steel. These are the upper two of five exposure classes in Eurocode 6, and can be summarised as:
MX4 - areas exposed to saturated salt air or seawater (for example, coastal areas or buildings next to roads that are salted during the winter)
MX5 - areas exposed to an aggressive chemical environment (for example, industrial areas where aggressive chemicals are airborne, harsh coastal areas where lintels are exposed to airborne chlorides, seawater spray or mist).
Any stainless steel lintels produced to BS EN 845-2:2003 should be manufactured from grade 1.4301 austenitic stainless steel, a chrome nickel alloy conforming with BS EN 10088-2:2005.
Grade 1.4301 (304) is the most widely used, and is acceptable in most cases, though periodic cleaning is advisable on stainless steel, as with most external building materials. More resistant grades of stainless steel are recommended in some instances - for example, where cleaning and maintenance are difficult or costly as in high-rise buildings, and for buildings situated in class MX5.
Damp-proof course
To satisfy the technical requirements of both the National House-Building Council and Zurich Municipal, which provide warranties for new homes, as long as lintels have a built-in DPC it is only necessary to include a separate DPC in severe exposure zones. These are areas of the country where the exposure level is classed as 3 (severe) or 4 (very severe), as determined by BS 8104:1992.
Thermal performance
Current Building Regulations allow a worst-case U-value of 0.3 W/m2K, usually achieved with 40-50mm of PIR insulation with a residual 50mm cavity. However, to meet overall SAP (standard assessment procedure) requirements, there is increasing demand for wide-cavity lintels, which enable the installation of a thicker insulation layer.
When carrying out SAP calculations, thermal bridging at all junctions in the building must now be taken into account. This is done through Psi values measured in W/mK. BRE Information Paper 1/06 lists Psi values for typical lintel details but these values are often conservative. It is recommended that specifiers contact the lintel manufacturer for accurate Psi values.
Fire performance
Steel lintels should be independently tested in accordance with the relevant parts of BS 476 "Methods of determination of the fire resistance of loadbearing elements of construction".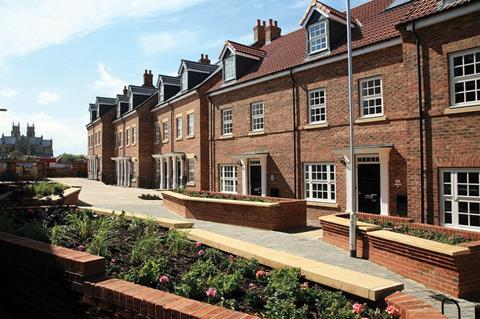 Structural considerations for steel lintels
Structural loading table data should be calculated in accordance with BS 5977-2:1982 and BS EN 845-2:2003. The total, or applied, load is the sum of all dead and imposed loads:
Dead loads
The dead load is the static mass of building components such as masonry, timber or concrete floor (including covering and screed for concrete floors) and roof structure (including covering).
Masonry dead load differs depending on the material. For example, the load of 100mm-wide lightweight aerated blockwork may be as low as 0.86kN/m2, compared with 1.98kN/m2 for dense concrete blockwork, 2.25kN/m2 for facing brickwork and 2.36kN/m2 for natural stone. The dead load of a typical timber floor is 0.5kN/m2, and a typical habitable concrete floor is 5kN/m2.
Imposed loads
The imposed loads are selected to represent the use for which the building is designed. For dwellings the imposed load is taken as 1.5kN/m2 of floor area. This load makes allowance for typical furniture, storage, baths and dynamic loads of people moving about. For commercial buildings, the imposed floor load can be up to 5kN/m2, to allow for machinery and stocks of materials. For roofs, the imposed load represents a snow load and occasional access requirements and is taken as 1kN/m2.
Load distribution
For cavity walls, the safe distribution of loads is defined by BS 5977-2: 1983 in terms of a ratio of the inner to outer leaf. For example:
1:1 for lintels supporting masonry
3:1 for lintels normally carrying timber floors
5:1 for lintels normally carrying concrete.
Length of lintel
The length of lintel is also an important factor in ensuring structural integrity. The lintel should be the width of the structural opening plus 150mm end-bearings at each end.
The lintel should not exceed a maximum vertical deflection of 0.003 multiplied by the effective span (the distance between the centres of bearings).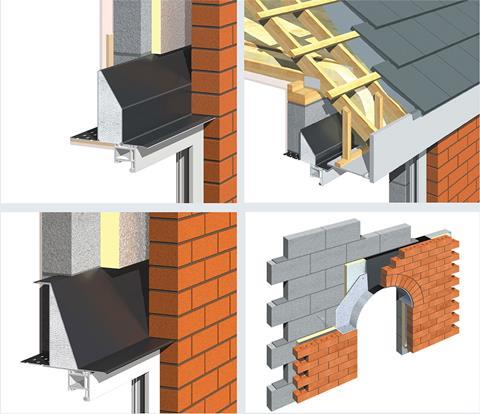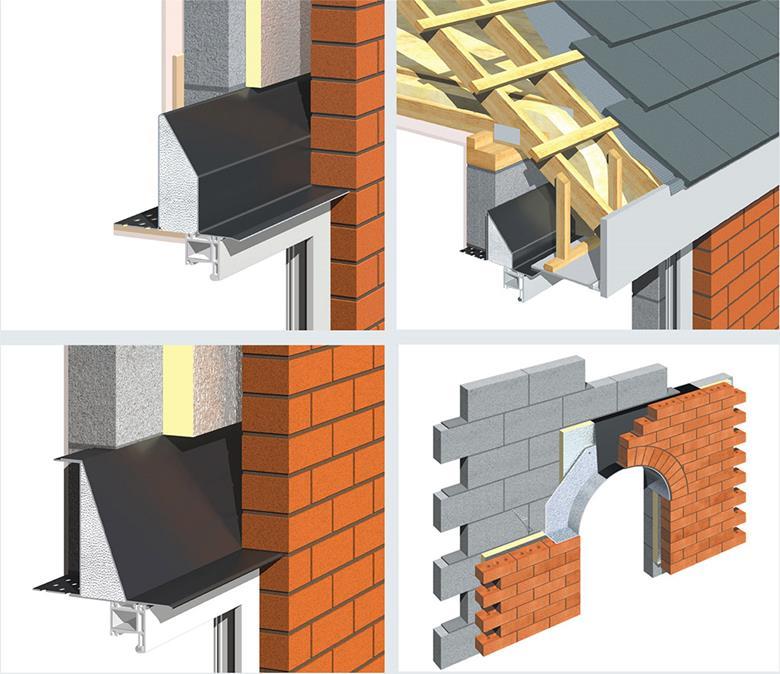 Types of lintel
When specifying the form of lintel, the key considerations are structural load and type of construction: cavity wall, external solid wall, timber frame or internal wall. The most common forms of lintel for different wall constructions are as follows:
Cavity wall lintels
Open-back lintels: depending on their shape, these can be suitable for standard, heavy or extra heavy duty loading conditions. Load ratios range between 1:1 and 3:1 for standard-duty lintels, and between 1:1 and 19:1 for heavy and extra heavy duty lintels.
Extreme-load lintels: these take the form of universal beam sections with a 6mm structural grade steel plate. Load ratios range between 1:1 and 19:1. This lintel type requires lateral restraint, 200mm end-bearing supports and a separate DPC, irrespective of location.
Cavity wall eaves lintels
Open-back lintels: these are suitable for standard duty loading conditions. They allow masonry to be built up continuously on the inner leaf.
Box-profile lintels: these are suitable for all loading conditions including direct roof loading and attic truss loads.
Timber frame lintels
Single-element lintels: these are suitable for standard-duty loading conditions.
Double-element lintels: suitable for heavy-duty loading conditions.
These are intended to support an outer skin of brickwork where it is tied to an inner skin of timber-frame wall. All timber frame models must be secured with restraint clips and propped during construction. Single-element lintels also require a batten to prevent lateral deflection during construction.
External solid wall lintels
Single-leaf wall lintels: this definition includes angle lintels, which are suitable for meter boxes and standard-duty loading conditions; and channel lintels, which are suitable for standard-duty loading conditions. These must be propped during construction.
Two-piece lintels (inverted T profile): these are suitable for standard-duty loading conditions, and are designed to carry two separate leaves of a 215mm fairface brick wall.
Box-profile lintels, with a toe: these are suitable for standard and heavy-duty loading conditions, designed to carry 200-215mm-thick solid brick block walls, floors and roof loads.
Internal wall lintels
These come in three forms:
Corrugated lintels, a cost-effective solution for light-duty loading conditions
Channel lintels, suitable for standard-duty loading conditions
Box lintels, suitable for standard and heavy-duty loading conditions. These can be sized in accordance with the brick or block course height.
In addition, manufacturers offer a range of bespoke lintels designed and made to order. Shapes include semi-arches, ace-of-clubs arches and curved or splayed bays.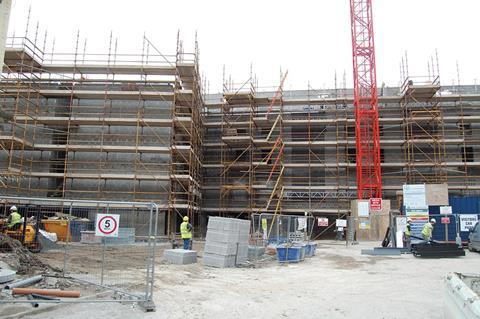 Lintel terms explained
Clear span or clear opening The clear distance between lintel supports
End bearing The bearing length at lintel supports
Lintel length The clear span or opening plus the two end bearing lengths
Effective span The distance between the centres of the two end bearings of a lintel, normally the clear span plus one end bearing length
Safe working load (SWL) The total uniformly distributed load that the lintel is designed to support, including an appropriate safety factor
Triangulated masonry load A load assessed in accordance with the guidelines of BS 5977 Part 1
Uniformly distributed load (UDL) A load that is uniformly spread along the length of the lintel
Point load The load applied from a single member such as a steel beam or girder truss. It should be spread over an appropriate area so that the limiting design values are not exceeded
Deflection Vertical or horizontal displacement of the lintel due to bending about an axis
Moment of inertia, or second moment of area A property that measures the resistance to bending in the vertical plane. The taller the lintel, in general, the greater the resistance to bending
Modulus of elasticity, or section modulus A result of the second moment of area divided by the distance from the neutral axis to the top or bottom of the lintel
Serviceability moment Calculated by multiplying the section modulus by an allowable stress. Used to calculate the maximum load a lintel can support
Serviceability reaction The permissible load at an end of a lintel within the working load of the lintel webs, and generally applied to box lintels only.
How to take this module

To take this module read the technical article below and click through to a multiple-choice questionnaire, once taken you will receive your results and if you successfully pass you will be issued automatically with a certificate to print for your records.
Postscript
Privacy policy
Information you supply to UBM Information Ltd may be used for publication and also to provide you with information about our products or services in the form of direct marketing by email, telephone, fax or post. Information may also be made available to third parties. "UBM Information Ltd" may send updates about BD CPD and other relevant UBM products and services. By providing your email address you consent to being contacted by email by "UBM Information Ltd" or other third parties. If at any time you no longer wish to receive anything from UBM Information Ltd or to have your data made available to third parties, please write to the Data Protection Coordinator, UBM Information Ltd, FREEPOST LON 15637, Tonbridge, TN9 1BR, Freephone 0800 279 0357 or email ubmidpa@ubm.com.