Deflation has darkened the mood across the eurozone's construction markets, putting the long-awaited recovery on hold once more. Building examines what continued stagnation means for firms on both sides of the Channel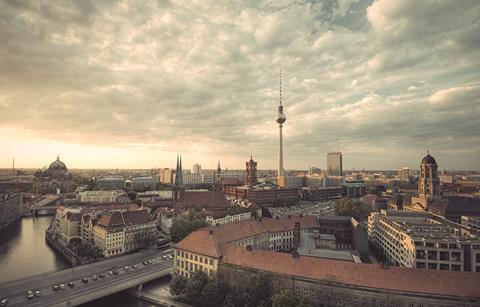 This was meant to be a turning point. After two years of stagnation in 2012-13, European contractors would have been heartened last November when Euroconstruct, which covers 19 of the continent's largest economies, published its most recent six-month forecast. This predicted that 2014 would see a 1% increase in construction output, which would pick up speed in 2015 to reach 2.1%.
"There was a mood of optimism that things were kicking off a bit," says Simon Rawlinson, head of strategic research & insight at Dutch-owned consultancy EC Harris. This would certainly have been welcome news after a decade of widespread turmoil, during which the sector's output has barely grown at all. Indeed, since 2007, when construction activity peaked in the countries covered by Euroconstruct, the figure for total output has fallen from €1.66trn to €1.30trn - a 21% slump.
However, the November forecast predated a darkening of the economic outlook at the end of last year. There are two main reasons for this: the acceleration of the eurozone's seemingly inexorable slide into deflation; and the calling of a general election later this month in Greece, which has triggered a fresh bout of uncertainty over the very future of the single currency. Now, adds Rawlinson, "the whole mood in Europe has changed".
To accompany the publication of Building's annual league table of the top European contractors and building material companies, we examine why hopes for recovery have once again been put on ice, and how these continuing woes could spur greater competition for UK contractors.
'A really difficult year'
David Whitehouse, chief executive of Aecom's continental European business, says that a few months ago, much of the industry shared Euroconstruct's optimism that 2015 would see a modest recovery in the overall European market. Now though, he believes, it is going to be a "really difficult year", with the recovery set to be pushed back until next year. "Even in the central and eastern European markets, which were quite strong, we are seeing a slowdown," he says.
The deflation, which is progressively gripping the eurozone, will further squeeze already tight margins, says Rawlinson. Following December's 0.2% year-on-year drop in consumer prices across the eurozone, inflation is expected to stagnate or fall during 2015 due to a combination of falling commodity costs and the underlying weakness of the European economy. The tendency, when prices are falling, for customers to put off spending decisions will affect construction companies, just like any other sector of the economy. "It takes away an imperative to make a decision," he says.
Contractors will be heartened therefore that the European Central Bank finally appears ready to press the button on a programme of quantitative easing (QE). The ECB was expected to approve a round of the electronic money printing this week, at a meeting that took place after Building went to press.
In addition, European Commission president Jean-Claude Juncker has recently unveiled an innovative €300bn programme to kickstart infrastructure investment across the EU.
However QE will not be an instant fix for the eurozone economy, as recent UK experience demonstrates. From the Bank of England's introduction of the policy in 2009, it took nearly five years before the UK economic recovery really took hold in the early part of last year. As for the Commission's infrastructure initiative, Brussels is furnishing a relatively modest €20bn, with which it hopes to leverage in the rest of the €300bn from private sources.
Opening up
Therefore, in the search for growth, European contractors will be relying on finding new markets rather than an improvement in their domestic economies. Whitehouse says European contractors, notably those based in Spain such as Ferrovial, have become much more mobile in recent years, seeking out new territories to work in and diversifying into other activities.
He also name-checks Italy's biggest construction company, Salini, which has branched out into PPP-style infrastructure and energy projects. "They are all moving out of their traditional markets to some degree," he says.
Whitehouse also notes that continental markets that have traditionally been largely closed to outside competition, such as France, are opening up. He says: "If you look at the private sector, we are now starting to see Spanish contractors picking up the slack, especially in the south and south-west of France because they are much more competitive," he says. Those contractors under pressure on their home turf will therefore be joining the queue seeking out fresh markets.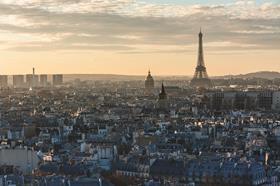 Coming to the UK?
As the fastest growing of Europe's five big construction economies, the UK is an obvious port of call for companies seeking to expand beyond their home markets. "We're seeing a lot of these main contractors looking at these shores, who might not have been before," says Chris Temple, construction partner at PwC.
Kevin Cammack, construction analyst at Cenkos, says foreign-owned firms such as Bam and Vinci that hardly appeared on bidding lists prior to the recession feature regularly now, and companies that used only to go for trophy contracts are bidding more often and for lower value projects. "You are seeing European names appearing further down the scale. They have been playing the game, building relationships with clients," he says.
However, Temple warns that additional competition could hit margins. "Greater competition will have a knock-on impact on prices, which is a thorn in the side that UK contractors don't need."
There has been a "ripple effect" from the worst hit to the better markets, agrees Whitehouse. "The losers are the contractors in the better markets because they are being squeezed by inward competition."
Cammack isn't so sure, given how low margins are already, that this will happen. "They are not coming into a fat-margin market. The risk of being aggressive in the current market is that you won't make any money."
This suggests that 2015 is unlikely to see the kind of big push into the UK market that Skanska has made so successfully in recent years. "I wouldn't expect the Hochtiefs of this world pushing heavily into the UK," says Whitehouse.
Instead, he expects new players to team up with smaller UK contractors, particularly in the infrastructure market. In return for on the ground market knowledge, the European players will bring their financial muscle to such partnerships.
While some suggest that the UK's relatively booming construction market could spark an interest in acquisitions by European contractors, Cammack believes that the continent's construction giants have little appetite for buying big UK firms. He argues that they are currently more interested in getting their balance sheets in order than drawing up ambitious growth strategies.
For proof of this financially disciplined mindset, he points to the sector's two recent mega-building materials deals - the sale of Hanson's building materials business, and the proposed sale of assets by Holcim and Lafarge required to complete their planned merger.
The first went to private equity fund Lone star, and the second looks set to go in a similar direction with just one European listed manufacturer reported to be among the three front runners, the rest of whom are again private equity businesses.
Jan Crosby, head of construction mergers and acquisitions at KPMG, agrees: "It's still a pretty difficult time for the sector and people are fairly mindful of cash. Therefore, we don't see much big ticket M&A [happening this year]." It is more likely, he believes that a large European contractor will be swallowed up by an entrant from the emerging markets, such as China.
As for the flipside, few spot any appetite among UK's major contractors to make a purchase across the English Channel. Whitehouse says: "The companies that would be attractive to the big boys in the UK are probably too big to buy." Likewise, given the poor growth prospects of the continent's construction economies, the next year is unlikely to see a major push by the UK contractors to bid for work there.
In addition, he says, Europe's big contractors are generally in sufficiently good shape financially to weather another year of stagnation.
Their owners will not lose faith in what remains the world's biggest market. Despite the bad headlines, Whitehouse remains optimistic that Europe's economy will pull through. "Europe is much too big a market to suffer long-term devastation."
How Europe's top countries are performing
Five countries - France, Germany, Italy, Spain and the UK - together account for the lion's share of EU construction output, according to analysts Euroconstruct. The performance of the UK outstripped that of the other four economies last year, according to its latest six monthly update, which was published in November. That looks set to be the case in 2015 as well.
German construction was due to grow by 2.4% in 2014, despite a wider slowdown in the economy, thanks largely to an infrastructure investment by Angela Merkel's government. However the picture is a lot less rosy in France, Italy and Spain.
"For the European market to be doing well we need the centres of population in Italy, France and Spain to be doing well. The fact is that they are not doing that well," says Chris Temple, construction partner at PwC.
Despite its wider economic travails, France's construction economy is bigger than the UK's according to Euroconstruct. However, Euroconstruct was predicting the output of what remains Europe's second largest market would fall 0.4% this year, even before the economic outlook clouded over at the end of last year.
Italy and Spain meanwhile were both predicted to record slight growth, of 1.1% and 1.8% respectively. However, the Spanish recovery must be placed in the context of the spectacular decline of the country's construction sector, which as recently as 2008 was the second biggest in Europe.