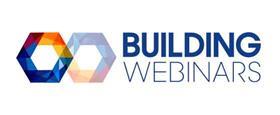 The push for standardisation is revolutionising certain sectors of the global construction industry, particularly in the US and Sweden. Join Building Magazine and Bluebeam and learn what benefits the UK can attain by adopting a set of universal construction standards, and why PDF is quickly becoming the ideal platform for documenting build information.This webinar features Jimmy Forsberg, Development Manager – Digital Hub at Skanska, Nathan Wood, President of the Construction Progress Coalition and Sasha Reed, VP of Industry Advocacy at Bluebeam.
Join our webinar and learn how constructions standards have been able to:
Aid designers and contractors in decreasing communication and process challenges, by improving information sharing overall
Help construction competitors minimise risk by agreeing to a baseline for standardisation
Improve decision-making by democratising access to real-time information by mobilising and lowering the barrier to entry for everyone
This webinar is planned to be CPD accredited. You will be emailed a CPD certificate after the event.