Alinea has continued its expansion into the housing sector with the recruitment of residential specialist Andy Platts from Arcadis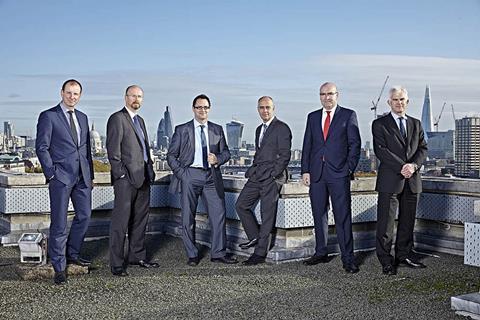 Platts becomes Alinea's 12th partner, as the cost consultant looks to strengthen its residential offering, particularly in the private rental sector.
Platts has previously worked on major housing schemes with the likes of Greenwich Peninsula developer Knight Dragon, FTSE 100 client Land Securities, Earls Court re-developer Capital & Counties and South Bank tower owner CIT.
The news comes on top of several internal promotions at Alinea, including Carl Giles stepping up to partner, while Jonathan Lorraine and Joe Rutledge have been made associates.
Rachel Coleman has also been promoted to senior researcher, Catherine Harvatt to senior project surveyor and David Cottingham and Owen Hollingbery to project surveyor.
The consultant has also picked up its first job in the healthcare sector for a care home facility at Whiteley Village near Cobham in the South-west, in joint venture with fellow consultant Mesh. Alinea is also working with Great Ormond Street Hospital.
In May the firm - founded in 2013 by former Davis Langdon and EC Harris partners - posted a 40% jump in turnover to £8.2m, up from £5.8m, and is on course to hit £10m turnover this year.
Commenting on the recent alliance with Mesh, co-founder and partner Iain Parker said: "The benefits of the alliance have come to the fore most successfully in the past couple of months with both businesses swapping and exchanging resources."