Households able to claim up to £7,600 in cash from revamped incentive package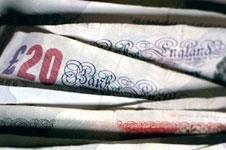 The government has boosted the incentives for its floundering flagship energy efficiency scheme to up to £7,600 per household.
The Department of Energy and Climate Change has been running a £125m cash back scheme to encourage take up for the Green Deal since its launch last January, however, it has only paid out £4m so far.
The government first boosted the sums available through the scheme last December. For example, the amount people could claim for solid wall insulation rose to £4,000 from £650.
Today, it announced the refreshed Green Deal incentive scheme will allow householders to claim back even greater cash payments for installing energy efficiency measures through the Green Deal.
It will boost the cash back that homeowners can get to up to £6,000 for installing solid wall insulation; up to £1,000 for installing any two recommended measures; and a refund of up to £100 of their Green Deal assessment cost.
The scheme, called the Green Deal Home Improvement Fund, will also allow people who have bought a property in the year before their application for cash back to get a bonus payment of £500 if they carry out energy efficiency improvements.
The scheme, which will be open to applications from July this year, will also be open to private and social landlords.
Energy secretary Ed Davey said: "The best way for households to take control of their energy bills is to use less energy."
He added: "By installing energy saving improvements, families across the country can enjoy the benefits of warmer, more energy efficient homes and lower bills."
The rates of cash back are guaranteed for the first £50m claimed under of the scheme.
Today's announcement follows continued pressure from the industry to extend or enhance the incentive scheme.
John Alker, director of policy at the UK Green Building Council, said the new incentive scheme rates were a "genuine attempt to rescue the Green Deal".
He added: "The increased cash-back for solid wall insulation is particularly encouraging following the cuts to [the Green Deal's sister scheme the] Energy Companies Obligation (ECO).
"But this isn't 'problem solved' for the Green Deal. The scheme's initial cash-back went unspent so it's important that history doesn't repeat itself.
"While this new package will certainly help, government still needs to go further to make energy efficiency more attractive to consumers."