Exclusive: £10bn nuclear plant project six months behind revised schedule with half of jobs on site now at risk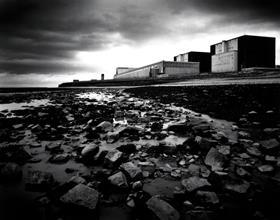 EDF will not make a final investment decision on its £10bn Hinkley nuclear plant project until at least September and is set to cut up to half the staff on the site in Somerset, Building understands.
The French power company is expected to reach a deal with the government over what it can charge for the electricity from the power plant in Somerset - the so-called "strike price" - later this month, and had been expected to announce its investment decision soon after.
However, sources close to the project have said no decision is now expected till September at the earliest. One source said it would "probably" be nearer to Christmas.
As a result of the delayed investment decision, the main civils work, which is being undertaken by Laing O'Rourke and Bouygues, is set to start about six months behind EDF's last published schedule, which
said that it would start at the beginning of 2014.
This was itself a year behind the firm's original indicative timetable, which said the civils work was due to start at the beginning of 2013.
It is also understood that negotiations between EDF and a Kier and Bam joint venture over the construction firms' contract for the earthworks on the project have been re-opened.
In May 2012, EDF said the joint venture had been scheduled to start "large-scale earth-moving activities" at the start of 2013, but this is now not expected to start until spring 2014.
One key factor in the delay is understood to be the need for additional investors to come on board, after UK firm Centrica announced in February it would no longer be investing.
Last month, EDF signed an agreement with China Guangdong Nuclear Power Holding Co for "deeper industrial and commercial co-operation", which many believe could preface the firm investing in the Hinkley project.
When asked for comment, EDF referred to a previous statement, which said: "Swift success in negotiations with government over this Contract for Difference [strike price] is the key to unlocking the investment needed."
Last month, the firm said it was going to cut staff from the 800 currently working on the project, which followed a reduction of 150 staff in March. Of the 800, Building understands there are around 400 staff working at the site, including consultants and contractors, and up to half of those are set to go.