Exclusive: CH2M Hill, Laing O'Rourke and Mace joint venture will be paid 60% more than MPs originally told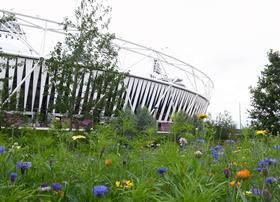 The 2012 Olympics private sector delivery partner is expected to be paid £650m for its work - over 60% more than MPs were told when the overall budget for the Games was finalised.
Olympic Delivery Authority (ODA) chief executive Dennis Hone told Building that the £650m figure was the estimated final fee cost for CLM - the CH2M Hill, Laing O'Rourke and Mace joint venture that was appointed in 2006.
This is £250m more than the £400m fee cited in 2007 in parliament by Tessa Jowell, the then culture secretary, after the overall budget for the Olympics was set at £9.3bn.
CLM, whose main duties include cost management, has been paid £607m by the ODA to date, including £214m in accrued performance-related payments, the latest of which will be paid
in future years if projected targets are met.
Labour MP Margaret Hodge, chair of the Public Accounts Committee, said she would quiz ODA bosses on the figures after the Games. "The ODA has done a brilliant job in delivering the venues and infrastructure for the Games, but this enormous increase in fees is extremely worrying," she said.
"My committee intends to carry out a 'postmortem' once the Olympics are over, and this is certainly something we will want to look at. The ODA, like the other bodies involved, must be held to account for whether it has delivered value for money."
Hone defended the rise in CLM's fees, saying it was largely to do with it taking on additional work in 2009 to oversee the £1.1bn athletes' village and £295m media centre, originally set to be procured by the private sector. "The ODA is spending about £7bn, so it's about 10% and we've benchmarked this. For a project of this complexity … we think this is reasonable," he said.
He added that the ODA was also doing "a lot of facilities management work" for the London Organising Committee of the Olympic and Paralympic Games (Locog), which was "additional scope for CLM". An ODA spokesman added that CLM had been "integral" in generating savings of more than £1bn. "When you consider the sum earned by CLM to date against the backdrop of a project successfully delivered to an immovable deadline, we are certain the taxpayer has got value for money," he said.
The spokesman added that the £400m figure quoted by Jowell did not include VAT, whereas this is included in the £607m and £650m figures. However, the £400m figure was announced after it was agreed that VAT would be levied on the Games.