Former Skanska UK boss set to replace Alfred McAlpine's last chief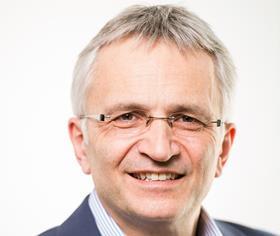 Arcadis has nominated former Skanska UK president and chief executive Mike Putnam to the company's supervisory board for a four-year term.
Assuming his nomination is voted through at the consultant's AGM on 24 April, Putnam will succeed Ian Grice, former Alfred McAlpine chief executive, who has served as a supervisory board member since 2010 and is not available for re-appointment.
Putnam left Skanska UK in 2017 after 22 years at the firm and previously worked for Balfour Beatty. He is also a non-executive director at Network Rail and Southern Water.
Niek Hoek, the chairman of Arcadis' supervisory board, said Putnam would bring "solid industry knowledge as well as a good understanding of the challenges our industry is facing particularly due to the digital transformation.
"I also want to thank Ian Grice for his significant contributions to Arcadis over the past years. He has been a valuable member of the supervisory board and we all wish him well for the future."
Grice was chief executive of Alfred McAlpine at the time it was bought by Carillion for £572m back in December 2007.