Exclusive: Big names make the cut for £750m public sector consultants framework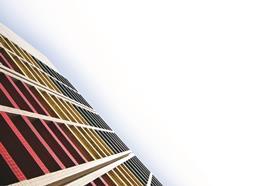 Scores of consultants have been shortlisted for a £750m public sector consultants framework.
Building understands the government's private sector procurement partner UK SBS has shortlisted up to 60 firms for the Project Management and Full Design Team Services framework, including Turner & Townsend, Rider Levett Bucknall, Mott MacDonald, Aecom, Capita Real Estate, Ridge, Pick Everard, Mouchel, Faithful + Gould, Gardiner & Theobald and Gleeds.
It is understood that a number of SMEs have also been shortlisted for the framework – in addition to 360-strong Ridge – but UK SBS declined to disclose the full shortlist to Building this week.
The four-year framework is split into five lots, with two covering multiple disciplines in both the UK and overseas, and three covering project management, cost management and design team services.
UK SBS indicated in its tender that up to 31 firms could win places, although it is likely that some firms will win places across multiple lots.
The framework will go live in June, over a year later than the government originally intended, after it was repeatedly delayed due to a prolonged consultation period, alterations to the framework requirements and over 400 tender clarifications in the weeks leading up to bids being submitted.
The framework was originally meant to go live when the previous iteration expired on 16 June 2013.