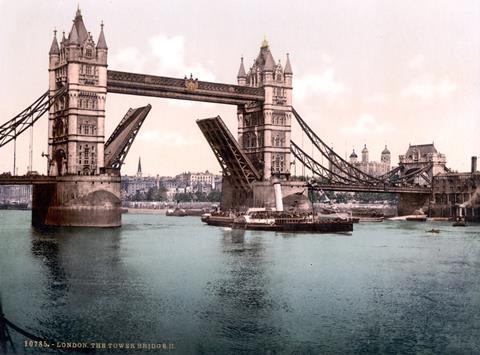 Tower Bridge
While Building's coverage of the Elizabeth Tower's refurbishment this week contains nothing but the most balanced and objective of journalism, unfortunately the same cannot be said of the magazine's review of another iconic landmark.
In June 1894, Tower Bridge, so beloved and photographed by generations of American tourists, was officially opened by the Prince of Wales. But Building editor Henry Statham was not impressed. As revealed in Building's 150th anniversary special edition, he called it "the most monstrous and preposterous architectural sham we have ever known of […] a discredit to the generation which has erected it".
When some of the national press disagreed, he was not pleased: "The laity have entirely failed to understand the point of our criticism, which would be quite obvious to architects."
One small fact that may have influenced his opinion was not mentioned in the magazine's coverage – Statham's own design for the bridge had been rejected.
And the passage of time did not increase his fondness for the structure – in 1916, he was still attacking its "tawdriness and pretentiousness". So we're guessing that Lego's modern-day model of the bridge probably wouldn't be on his Christmas list …?
To read the full summary of articles from 1894, click on the PDF below.