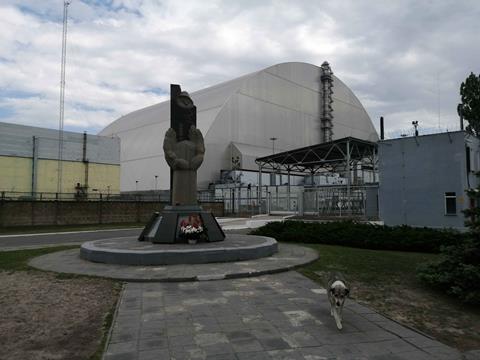 Strong reaction
The recent TV series dramatising the Chernobyl disaster is said to have increased the number of tourists who visit the site of the nuclear reactor. Our intrepid reporter didn't encounter any on his recent trip, although the sight of abandoned houses, stray dogs and encounters with radiation scanners will stay with him for some time.
The site was designated "safe" only two years ago, after the steel building mentioned in our piece was constructed to go over the damaged reactor, promting news that a solar power farm would be developed nearby. The steel-clad structure was expected to prevent further release of radioactive material for at least 100 years.
Kalzip managing director Joerg Schwall said: "This was an incredibly challenging project. Our engineers developed a unique building-cladding system to withstand a magnitude 6 earthquake, tornado-strength winds up to more than 200mph and temperature extremes ranging from -43C to +45C."
"Incredibly challenging," was a piece of masterly understatement – "You couldn't build it over the reactor because the radiation would fry the builders", is just one quote from a Chernobyl insider in our piece this week that would make any project manager tremble.