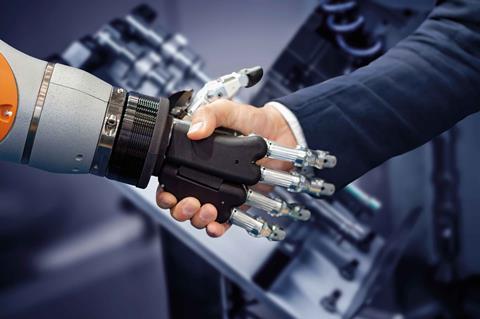 A firm hand
"Robots could soon take charge of business decisions," proclaimed Building in 2008. And while a few disgruntled workers may already consider senior management to share the imagination and empathy of their technological counterparts, the story actually came from a study by the Chartered Management Institute that gathered predictions about how the working world could change by 2018. It was specifically talking about the use of robots to increase business efficiency.

Microchipping employees also got a mention – while less than 10% of people a decade ago expected workers to be implanted with biochips, this has actually been carried out on a small number of workers in several countries including Sweden. Robotic exoskeletons have also been trialled to prevent strain and fatigue.
The survey found that "8% of construction managers foresee the use of implanted biochips at work, over a third expect robots to play a key role in improving business efficiency and 41% expect hologrammatic meetings to happen on a regular basis. Even more – 58% – think 'virtual businesses' will be commonplace".