Never mind the benefits promised by Crossrail when it's finally finished, in 2008 Ken Livingstone came up with an idea that could really have transformed Londoners' lives for the better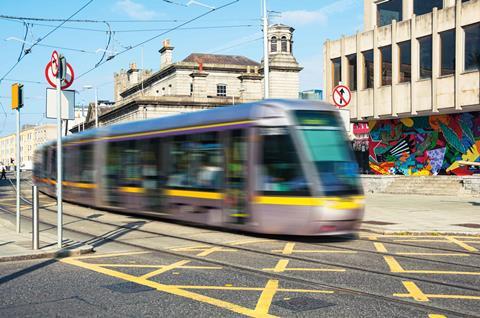 All aboard
Never mind the benefits promised by Crossrail when it's finally finished, in 2008 Ken Livingstone came up with an idea that could really have transformed Londoners' lives for the better.
Anybody who has ever had to walk down Oxford Street during the sales will appreciate what slow progress that can be. Add in the constant stream of buses, taxis and bicycle couriers traversing the stretch and it's pretty tricky to cross the road too.
In 2008, then-mayor of London Livingstone had a solution for speeding up journeys down the famous shopping street. He revealed plans to "ban traffic" and "bring in a £200m shuttle tram".
Livingstone said buses would be phased out slowly and some would run along Wigmore Street, while black cabs would be limited to adjoining streets either side of Oxford Street.
Although Livingstone wasn't re-elected to try out the idea, which was seen as too expensive, residents in Croydon, Dublin and Manchester will attest that shoppers have missed out on a joyful experience riding the road rails.