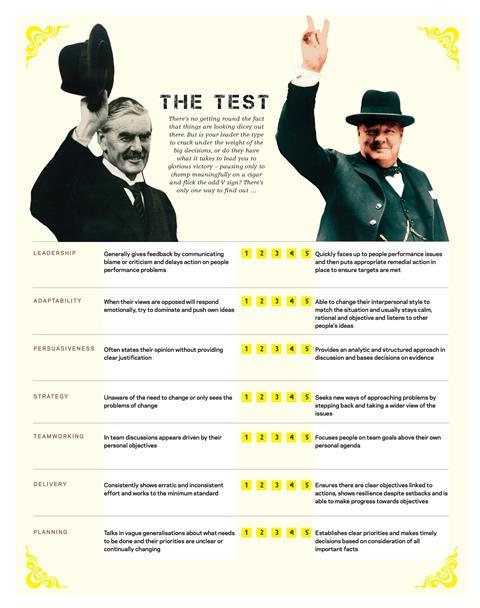 How effective is your boss? Take the quiz
All the current economic and financial challenges facing construction led us to ask which chief executives are up to the mark this week. But in the recession-hit spring of 2009, we went one step further and gave employees the chance to decide if their boss was capable of leading their firm through the sector's darkest hour with the help of a handy questionnaire.
"What makes one boss a saviour and another a disaster? And has yours got what it takes to get your firm through the gruelling times ahead?" we asked.
Psychologist Adrian Atkinson said: "Right now you need a chief executive who can see the big picture, a visionary," but he had bad news. "Visionary chief executives in this sector are in a minority. Construction bosses tend to lurch from one reactive decision to another."
This wasn't quite as insulting as it sounded – Atkinson explained that often "someone who is brilliant at project management gets promoted because they are good at detail".
Questions included giving marks out of five on leadership, adaptability, persuasiveness, strategy, teamworking, delivery and planning. Perhaps it's a quiz to revive to rate the big names of today from best to worst.
To see what mark you'd give your boss, go to building.co.uk/howeffectiveisyourboss