Spending on schools, or lack of it, is once again making the headlines in Building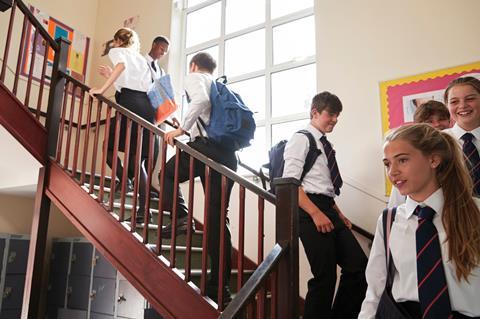 Doing the sums again
Ah, education … there's rarely a good headline about the sector. Looking back over Building's coverage of schools over the years shows the government teetering on the edge of one crisis after another – from crumbling school estates, to unruly pupils, demoralised teachers and not enough school places – and now maybe too many school places.
This week, Building discusses how government appears to be reigning in school construction spending, so Archive looked at when then-education secretary Michael Gove first committed to the Priority School Building Programme in 2012.
Two years after scrapping Labour's £55bn Building Schools for the Future programme, Gove decided that, surprisingly, schools did need upkeep to them safe for pupils, and said: "The condition need of some schools is so severe that urgent action is necessary."
Surveyors working on behalf of the government were forced to visit all 587 schools that had made an eligible application to verify their assessment of building condition. and Gove released a £2.4bn list of 261 approved school projects.
To read the full article from 1 June 2012, "Priority schools: what now?", click here