Prefab housing: Here's one we made earlier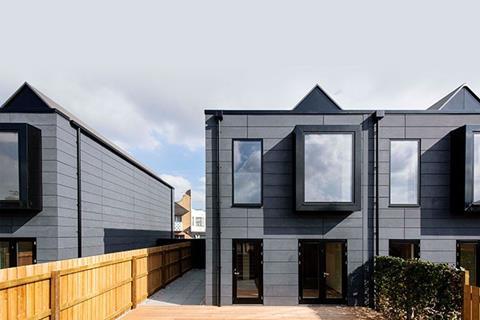 Prefab housing: Here's one we made earlier
The government voiced its encouragement for modular construction last year but eyes have been on offsite construction for some time.
After being widely used to build and extend schools, "offsite construction techniques might be harnessed in a serious bid to solve the housing crisis", said our writer, something we also consider in this week's feature asking how homes will look in the future.
Architect Shedkm worked with Urban Splash to deliver hoUSe, a functional-looking take on the traditional terraced house (pictured), which had the clean lines of Lego blocks. With 44 units built in the New Islington district of Manchester, it comprised prefabricated volumetric timber pods that were delivered on site and then stacked on top of each other to form rows.
We also looked at ZEDfactory's ZedPods, timber homes that "float" above car parking spaces to save land, and Rogers Stirk Harbour + Partners' multicoloured affordable housing, which was initially produced as a new form of social housing in partnership with Lewisham council.
To read the full article from 4 March 2016, click here