Legoland Windsor opens its doors to the public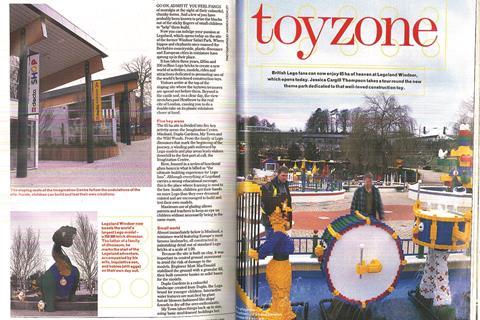 Real-life hippos made way for plastic dinosaurs as Legoland Windsor opened its doors this week in 1996, writes Hollie Tye. Built on land that was previously home to the Windsor Safari Park, the site took three years to construct, at a cost of £85m and constituted 300 million Lego bricks.
The Berkshire theme park counted more than 1 million visitors through its doors during its first year of business, and relied on some non-plastic construction in order to keep the park's brick models stable.
Reporter Jessica Cargill Thompson took readers on a guided tour ahead of the park's opening. She said: "Almost immediately below is Miniland, a miniature world featuring Europe's most famous landmarks, all constructed in painstaking detail out of standard Lego bricks at a scale of 1:20.
"Because the site is built on clay, it was important to control ground movement to avoid the risk of damage to the models. Engineer Mott Macdonald stabilised the ground with a granular fill, then built concrete basins as solid bases for the models.
"Duplo Gardens is a colourful landscape created from Duplo, the Lego brand for younger children. Interactive water features are matched by giant hot-air blowers fashioned like ships' funnels to dry off the over-enthusiastic."