Two decades ago, Building was feeling optimistic about the year to come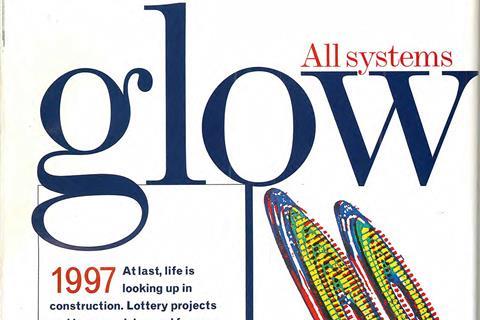 All systems glow
How optimistic would you say you're feeling about the new year? I'll bet not as chirpy as Building was 20 years ago as it ran its predictions for 1997.
"All systems glow" declared the vaguely Second Summer of Love (a decade too late) rave-tinged headline and graphic, while the introduction of the piece noted: "At last life is looking up for construction."
The economic forecast at a glance confirmed reasons to be cheerful: total construction output to rise 2.7%; new building output to rise 2.7%; R&M spending to rise 2.6%; infrastructure work to rise 1%; and private housing starts to rise 10.3%. The one fly in the ointment was public spending on new building and R&M was to fall 2.2%.
Elsewhere in the prediction piece Alistair McAlpine said "it seems a safe bet that Labour will win, and win comfortably" and so they did, ushering in what, at first, seemed an era of immense optimism and stability.
Since then, we've seen the world's biggest terrorist attack, war in Afghanistan, Iraq and Syria, the worst global economic downturn since the Great Depression, Brexit, and the rise of Donald Trump, a US president who many believe will lead us, if not to nuclear apocalypse, then at least to another global downturn. So, swings and roundabouts, really. Happy 2017
To read the article from 10 January 1997 download the PDF below.