Defeated Shell Centre protester considers appeal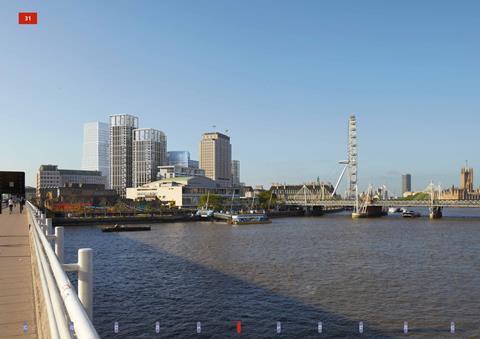 Defeated Shell Centre protester considers appeal
Two years ago, a lone crusader received an unwelcome verdict after a long battle. Writer George Turner had challenged the controversial £1.3bn Shell Centre scheme on the South Bank, which had been approved by then-communities secretary Eric Pickles. Braeburn Estates, a JV between Qatari Diar and Canary Wharf Group had put forward plans to create eight buildings ranging from five to 37 storeys and comprised of offices, retail, leisure and close to 900 homes. And at the start of this year Building went on a site visit to see progress on what is now the £1.5bn Southbank Place development.
Back in 2015, Justice Collins did not accept there was a strong enough case to reject the decision by the communities secretary. The plans were opposed by English Heritage, Westmister council and Unesco but deputy mayor Ed Lister said the challenge was "unnecessary".
"I started this case because it is my firm belief that important decisions on major sites which will shape the future our city for generations to come need to be subject to the highest levels of public scrutiny," said Turner.
He clearly lost none of his taste for campaigning with the odds stacked against him – in 2017 he was the Lib Dem candidate for Vauxhall.
To read the full article from February 2015, click here